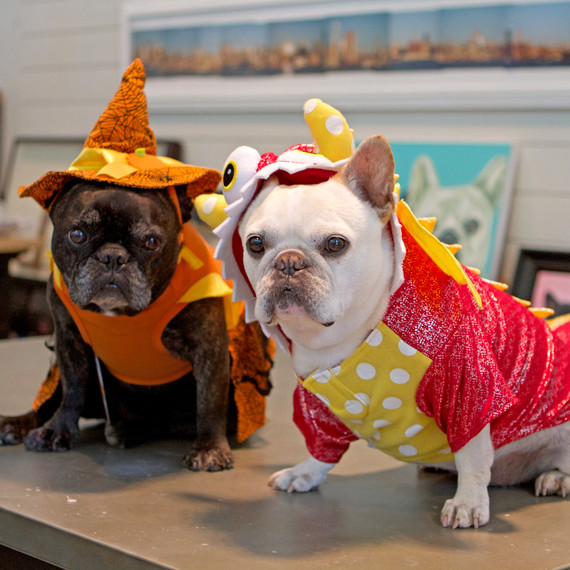 Francesca here! I adore Halloween -- and as Martha Stewart's dog, really, how could I not?! I love strutting my stuff in costumes -- especially from the Martha Stewart Pets line. Check out the year I dressed up as a scary black widow spider. Sharkey tried to outdo me as a chic moth-dog -- well, you be the judge!
Which brings me to my point: This year, both Sharkey and I will be the judges! (After all, Martha is judging her own costume challenge in this year's "Shriek or Chic" series.) 
We challenge the dogs of the Martha Stewart community -- our furry, four-legged friends and fans -- to show us pictures of your Halloween costumes. It could be the getup you're planning to wear this Halloween -- or it could be a costume from Halloweens past. 
Here's how to enter: Share your photos with us on Instagram, Facebook, and Twitter from now till Oct. 30, 2014. Important: Don't forget to use hashtag #shriekorchic. It's that easy! 
What you could win: One winner (announced on Halloween) will be doggone lucky to recieve a goodie basket filled with Martha Stewart Pets® treats (valued at $75). You don't have to beg -- Sharkey and I will be picking the winner based on creativity and originality, so let your imaginations run wild!
For official rules, click here.