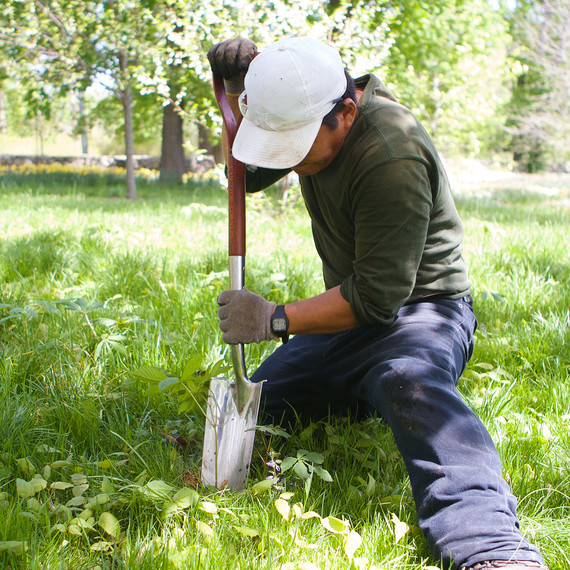 Hey, Sharkey! Let's go see what Phurba is digging up.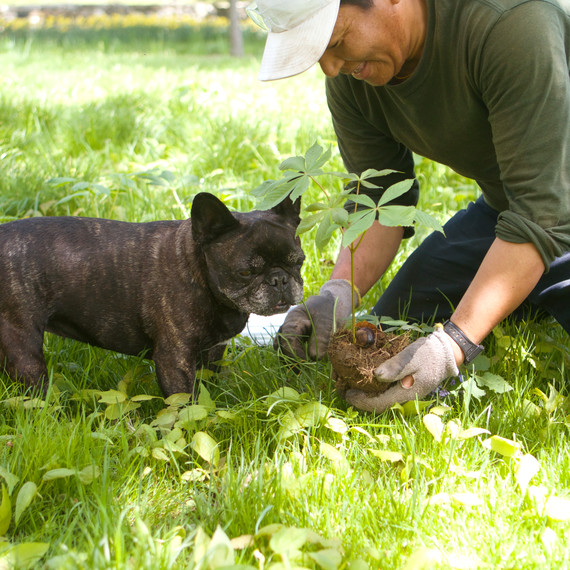 Why, that looks like a little American chestnut tree.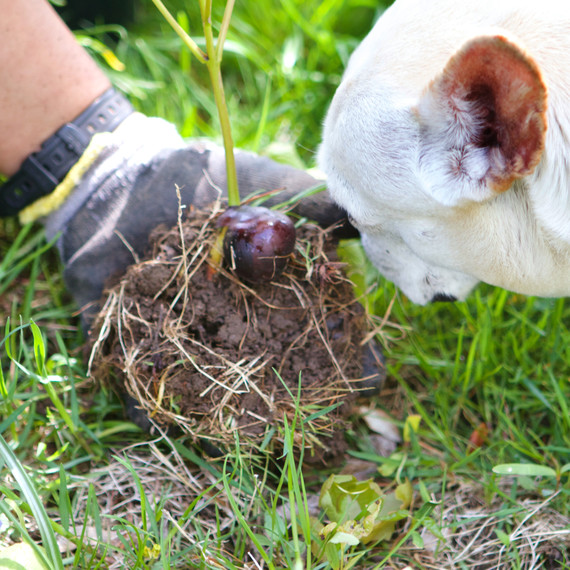 So the chestnuts drop to the ground, where they sprout and grow into trees.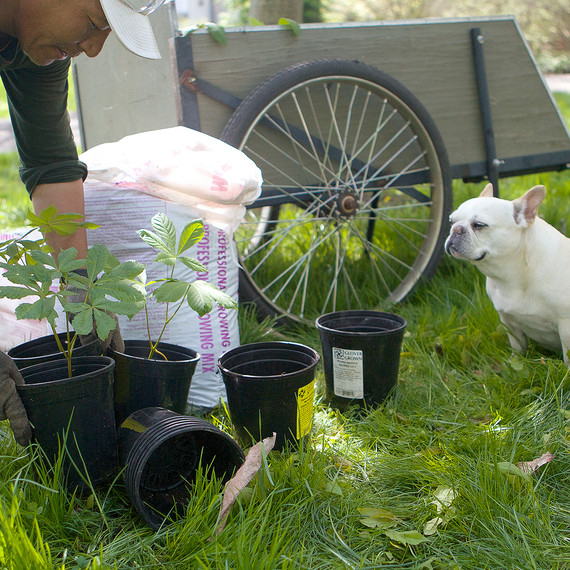 And after digging up all of these sprouted trees, Phurba then places them in pots and fills the pot with growing mix.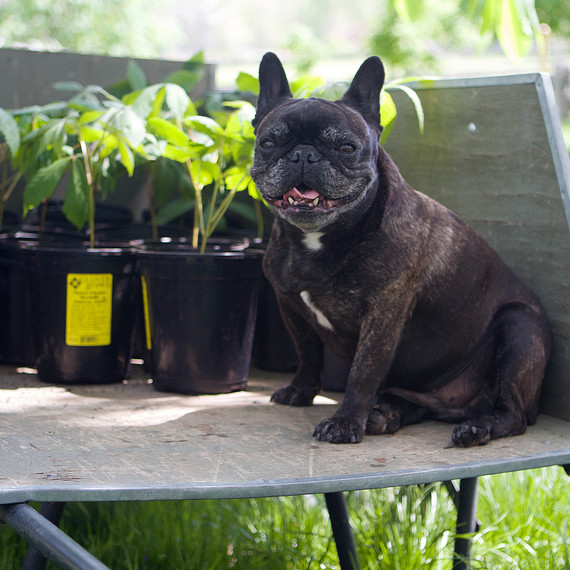 I assume he will take all of the potted trees and put them in a remote area of the farm, where they will be watered and fed and continue to grow.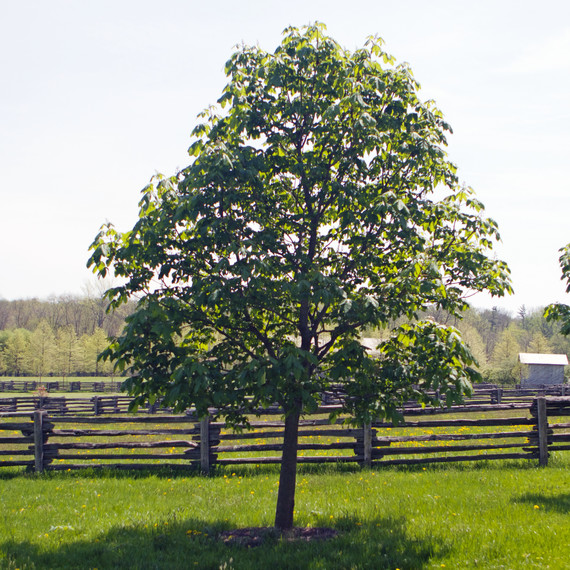 Eventually, all of the 100 trees Phurba dug up will grow into mature American chestnut trees, like this one.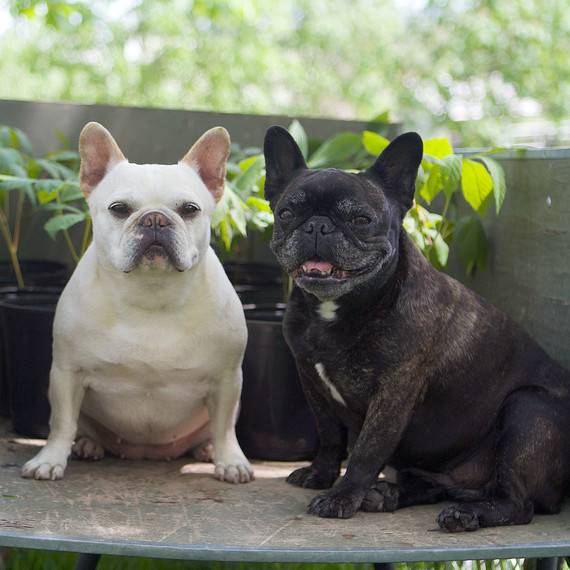 That's very thrifty and nifty!