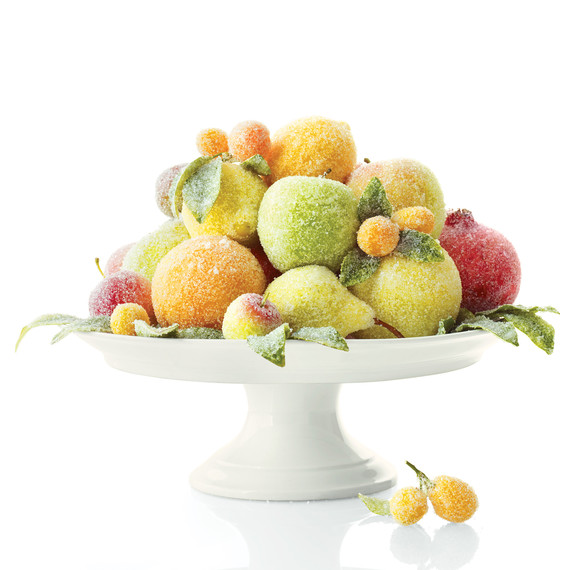 Wear them. A halved apple makes a whimsical stamp for accessories, T-shirts, and paper goods. Slice them up-and-down to capture their familiar fruity shape, or crosswise for a round rim with a star-shaped center.
Style them. Perishables can make pretty party details. Use your haul to make place cards and centerpieces, or line up an apple ombre on the windowsill or fireplace. You can also fashion a makeshift vase by removing the top two-thirds of the core and stuffing it with wildflowers -- use our pumpkin vase as a model.
Light them. Turn cored apples into an all-natural nest for votive candles. Give your next fall feast the ultimate mood lighting, or set a couple afloat in a steel tub for a showstopping outdoor accent.
Gather 'round them. A party a day keeps the doctor away! Apple bobbing makes for a retro, goofy good time, but we think caramel apple sundaes are reason enough to throw down. (It's still decor if you're using the fruit as a vehicle.) Another aesthetics-first way to work them into your meal? Apple roses, which will add polish to your plating no matter what else is on the menu.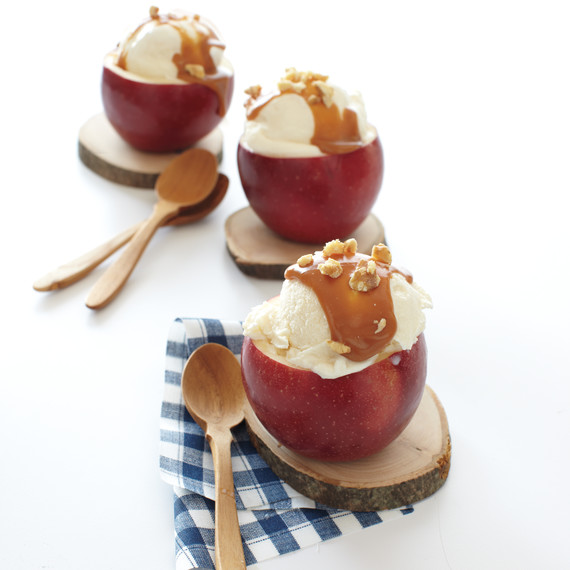 Any more ideas that are good enough to stand between you and your apple butter?