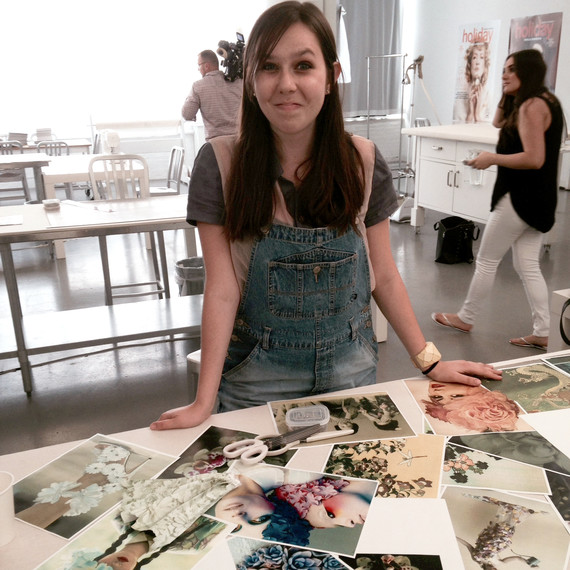 What have I gotten myself into? In just T minus 48 hours, I will begin one of the most exhausting, overwhelming, stressful, life-changing, and rewarding experience of my life thus far. Here I am at the ripe age of 19, and Martha Stewart has come knocking on my door ... well, not exactly. I somehow wound up in the running (or should I say sewing!) for Martha Stewart's 2014 Halloween costume, and to say I'm overwhelmed is an understatement!
When I received the good news, I immediately dialed my mother afterward. Through our screams of joy and delight I hear in the background, "Lori! Lori! This is too much!" 
My grandmother couldn't handle the excitement -- but no worries, her Life Alert was within close reach! The moment I hung up the phone, the magnitude of it all started to set in. I -- naive little me -- was being asked to compete with award-winning graduate students to make not only just a costume but a costume for an icon -- a costume for Martha Stewart! Suddenly I too felt a shortness of breath and quickening of my heartbeat, and I frantically started to search for my inhaler.
So what I'm trying to say is that Martha Stewart takes my breath away -- but I'd better get my bearings because I have a big job to do!
"Shriek or Chic: Martha's Haute Halloween Challenge" premieres October 7 right here on marthastewart.com/shriekorchic. Check out the trailer below!