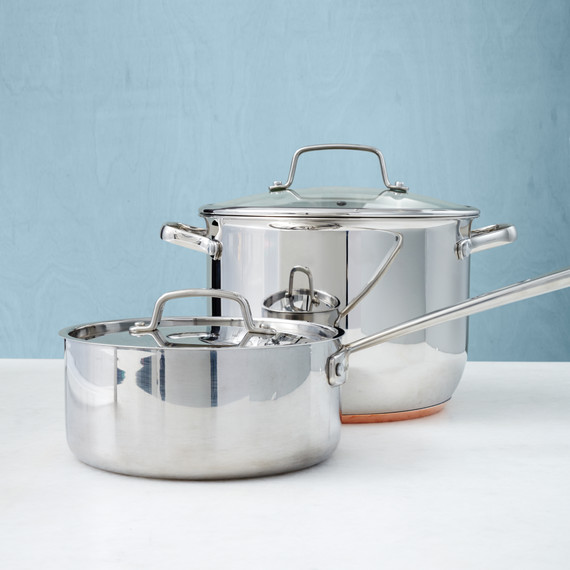 What Is a Stockpot?
Ranging in capacity from 6 to 20 quarts, a stockpot is a large pot with straight sides, two looped side handles, and a tight-fitting lid. Though all variations are quite useful, not many people have the storage space to accommodate every size. We recommend two pots: For everyday cooking, the 8-quart option is a safe bet to meet your needs. And a 12- to 14-quart stockpot proves effective for making big batches, like soups and stews such as Kimchi Stew with Chicken and Tofu. This large pot can tackle most big jobs -- even Stovetop Clambakes.
Find more stockpot recipes in our new book, "One Pot: 120+ Easy Meals from Your Skillet, Slow Cooker, Stockpot, and More."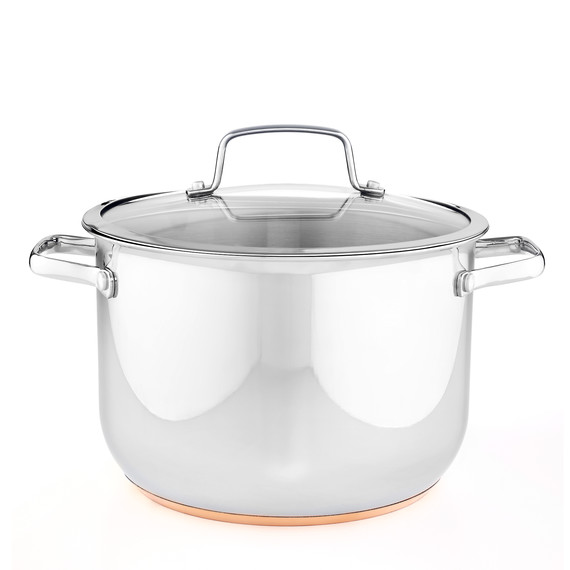 Choosing a Style
When deciding between different styles, choose features based on function and form. Wider pots are often preferable to taller ones, simply because they are more practical: It's easier to peer into the pot and to stir ingredients, for instance when making applesauce from your apple-picking bounty.
The same goes for the handles on the stockpot. Look for a vessel with comfortable, secure handles. Test it out to ensure you'll have a firm grip lifting the pot when it's filled with 6 quarts of, say, hot Sweet Potato-Sausage Soup.
Shop the Martha Stewart Collection stockpots
What Is a Saucepan?
Saucepans are much smaller than stockpots -- usually ranging in size from 1 to 4 quarts -- and have a solid frame, long handle, and tight-fitting lid. Their tall, straight sides prevent rapid moisture loss, which is exactly what you need when making sauce or steaming. You really can't go wrong with a 3- or 4-quart saucepan. It's large enough to handle everyday cooking duties, like poaching eggs, blanching vegetables, and making rice, and it can be used for medium-sized batches of soup and pasta.

When choosing a saucepan, opt for one with walls that are as thick as the bottom; this will help distribute the heat evenly. And be sure the pan you buy has a tight-fitting lid.