After grilling and s'more-ing your way through summer, your open flame -- and the novelty of cooking over it -- may be fading. But we urge you to stoke it for one last hurrah in the great outdoors. Game day (and the couch) will still be there tomorrow. 
Of course, to host a bonfire party, you'll need a proper pit! Watch our how-to (above), set a date, and strike a match on the planning.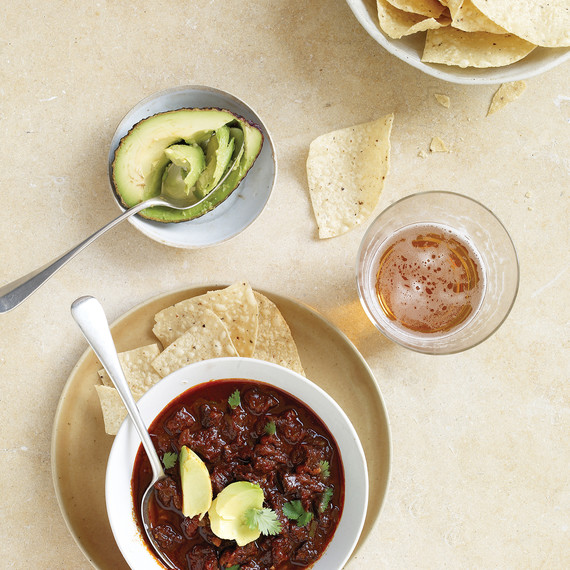 Bonfire food can be made two ways: ahead or al fresco. For all you kitchen warriors, a big pot of chili is always a hit. Reheat it over the fire -- you can even ask guests to BYOMug for a dishwasher-free main dish.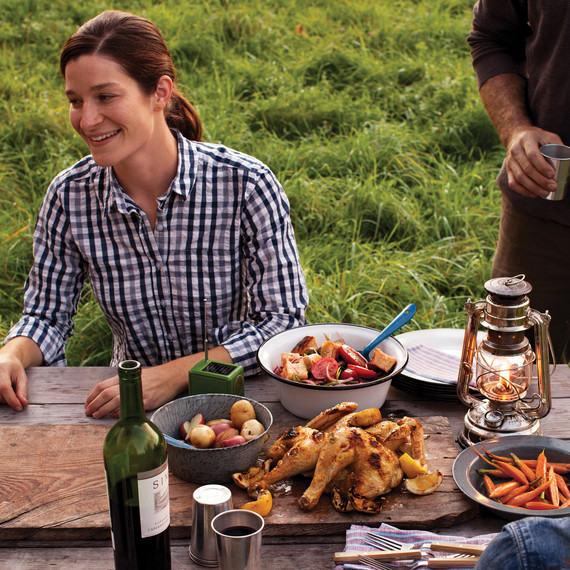 For something more unexpected, oven-free "roast" chicken under a brick would pass muster at any dinner party. Wild mushrooms are coming into season, and hobo packs flavored with garlic and dill are one of the best ways to show off their woodsy flavor. Bury your packs in the coals while the chicken cooks. Beer-steamed potatoes and baby carrots round out the meal.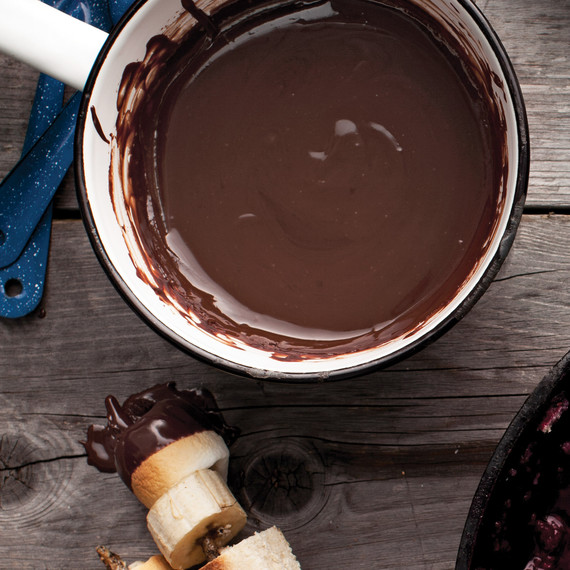 S'mores never go out of season, but ooey-gooey chocolate fondue seems more apropos of autumn. Use a grate to keep it warm on the fire, and let guests load up skewers made with bananas and pound cake for charring and dipping. (For even more outrageous flavor, toss the bananas in brown sugar, which will caramelize in the fire.) And if you'd rather be ahead than behind, we've seen chestnuts creeping up at the market -- a sure (bon)fire winner.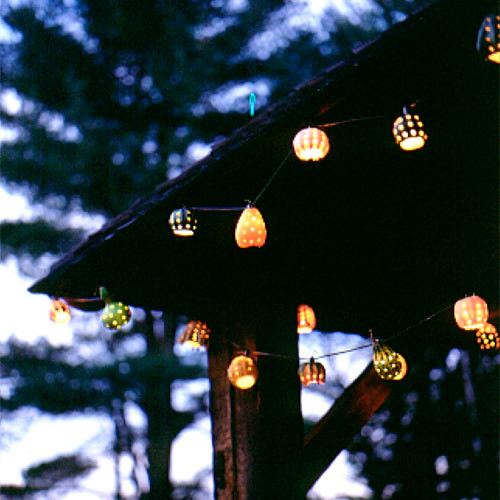 An outdoor setting is no excuse to neglect the details! S'more sticks -- topped with leaves instead of stars, if you'd like -- and decorative hanging gourd lights add festive intrigue. Don't forget the guest of honor: a pumpkin raccoon peeking out from the bushes.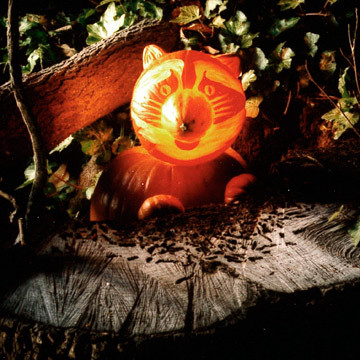 For extra seating, camp stools seem fitting, but a waterproof blanket can work in a pinch. All the better for snuggles and stargazing. Your move, couch.
What are your favorite fall traditions?