Going Picking
Apples are grown all over North America (do a search to find pick-your-own orchards near you), and most varieties are ready to be harvested between early September and November. You can't always tell if an apple is ready by its size or color; growers will have tracked the trees' progress over the season, so take their advice on what to pick. In the orchard, choose firm, unblemished apples and twist -- don't pull -- them off the branch. At home, store apples in the refrigerator (or another cool spot) for up to several weeks. Wash them well just before eating.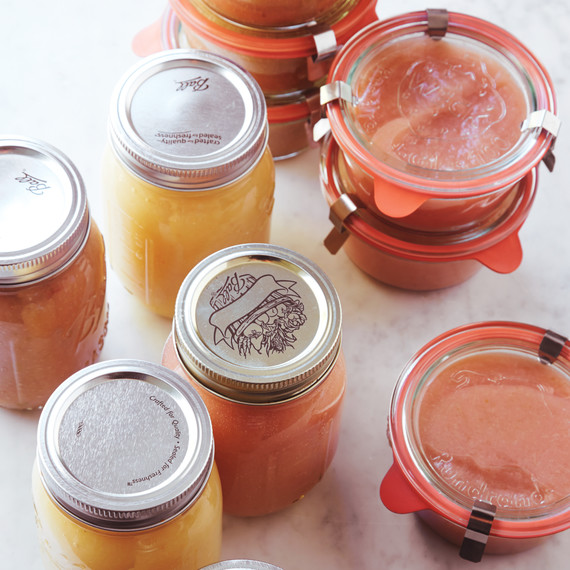 Best Types for Sauce
For applesauce, look for varieties that are juicy and break down well. McIntosh is a classic and produces that familiar applesauce flavor; Gala and Cortland are other good choices. When it comes right down to it, though, any apple can be used for sauce, and Martha always makes a mixed applesauce from the fruit on her farm. Indeed, experimenting and mixing a tart variety with a sweet one, or juicier apples with drier varieties, may produce excellent results -- the only problem being that you may not ever be able to replicate that exact flavor.
Tasty Variations
It's easy to adjust the recipe according to the apples' flavor and your own preferences. Cook the apples with a little sugar for a sweeter sauce; add spices such as cinnamon, freshly grated ginger, nutmeg, or cardamom, or a splash of bourbon, for extra flavor. In addition to eating it on its own, try applesauce on oatmeal, mixed into yogurt, and blended into smoothies. Or cook it down into apple butter, which tastes heavenly on toast.