I love a good twist on a classic. A high-low, stark-meets-sparkly, do-backflips-off-the-shoulders-of-greats moment makes me want to do backflips. But part of being a skilled mixmaster is knowing when to say no to a visual mashup. And believe me -- there is definitely a time to say no.
The first word that springs to mind when I see a Robert Couturier decorating job is "appropriate." It's not that Robert's designs are safe or boring. It's just that they prioritize context over edginess -- or rather, over edgy for edgy's sake. While the style varies, it always works holistically to turn out something greater than the sum of its parts.
For example, remember when French country decor was all the rage? Everyone wanted in on that trend, and not everyone should have been -- myself included. I live in a very modern space, and covering it in fleurs-de-lis and antique drawer pulls would have looked bizarre. Some might have gone for a fusion moment, but I sat that trend out, and my apartment looked better for it. That sense of restraint is exactly what I admire about Robert Couturier.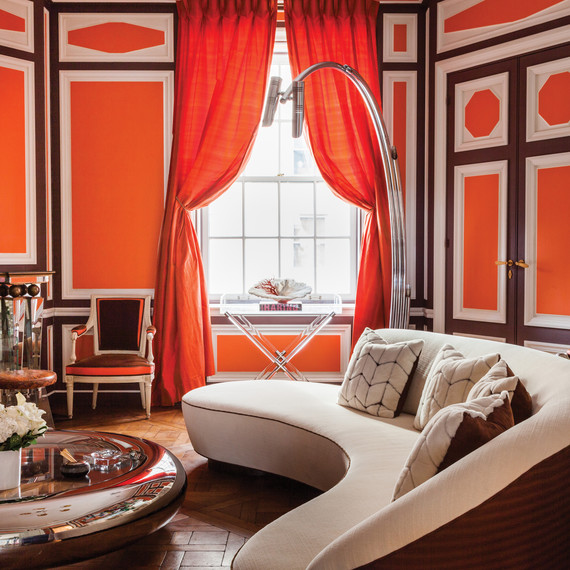 In a time when finesse often takes a backseat to invention, I find his straightforwardness incredibly refreshing. And let's be honest -- even I need a reminder sometimes! This body of work demonstrates that coloring inside the lines can still be a wonderfully creative pursuit.