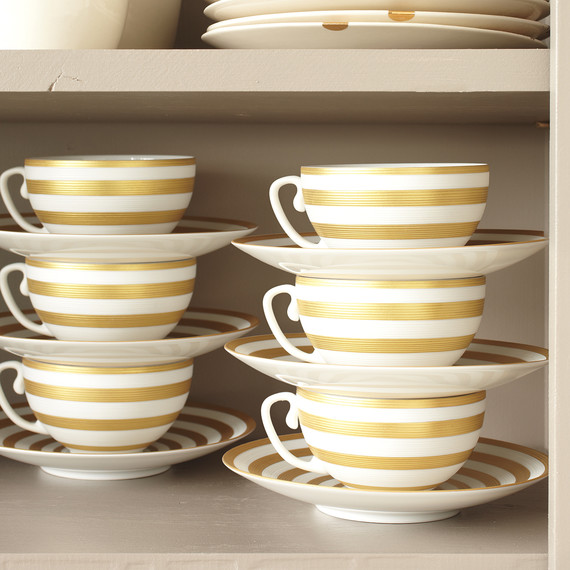 1. Give everything a place -- and keep everything in its place. This adage is time-honored for a simple reason: It works, especially for items that tend to be stored precariously. Though putting away the dishes can seem like a hamster-wheel waste of time (we admit we're sometimes tempted to let delicate or unwieldy items linger on the racks until we need them next), fight the urge with these ideas for storing lidded pots, teetering teacups, and scratch-sensitive flatware -- and don't forget about the inside of your drawers.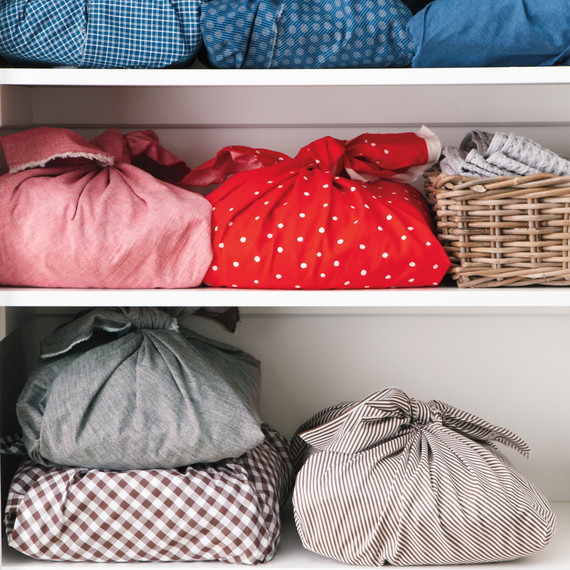 2. Invest in bundled bedding. It's the law of linen-closet Jenga: Yank one innocent-looking pillowcase, and it all comes tumbling down. (Alternately, spend far too long removing every item to find that pillowcase.) Our workaround? Bundled bedding sets that are color-coded by room and sheet size. You'll always be able to find what you need -- and grab it all in one go. (PS: Don't let that fitted sheet trip you up, either.)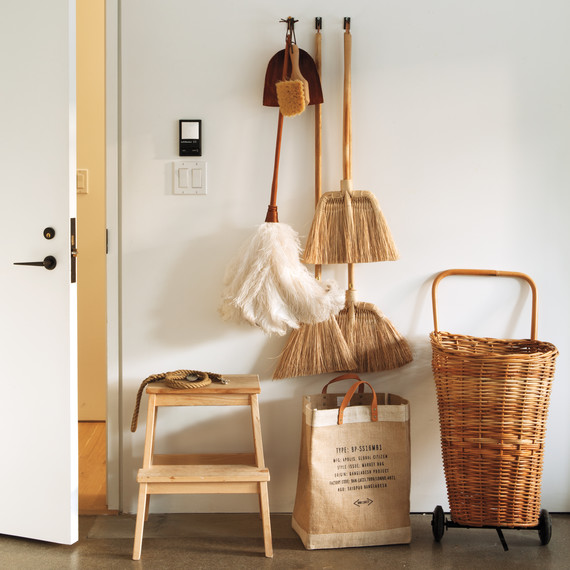 3. Make sure your cleaning workhorses are also show ponies. Shoved in a corner or under the sink, cleaning supplies aren't exactly enticing -- and can even become their own jumbled eyesore. You may think you're saving money and effort by using cheap disposables, but you may be doing just the opposite! Daily maintenance is far easier than sporadic gut-cleaning, and motivation is half the battle. Invest in handsome, high-quality tools -- and don't be afraid to display them.
What are your best clean-home habits?