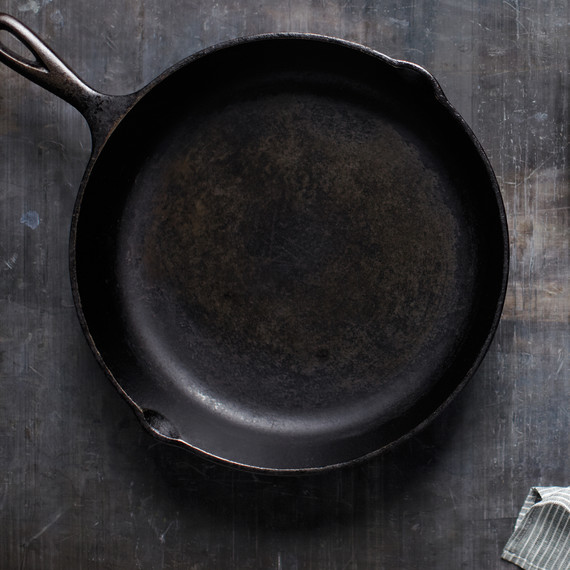 When you want to sear, saute, scramble, or stir-fry, what pot do you reach for? Likely, a skillet or saute pan. These kindred cookware tools are true everyday multitaskers. 
Learn more about skillets and saute pans in our new book, "One Pot: 120+ Easy Meals from Your Skillet, Slow Cooker, Stockpot, and More."
Why are they so useful?
These pans are used for many different techniques and lots of recipes -- what else can be used for scrambling eggs and searing meat as well as making skillet mac and cheese and cornbread? Both saute pans and skillets are suited for sauteing, cooking food quickly in oil over direct heat.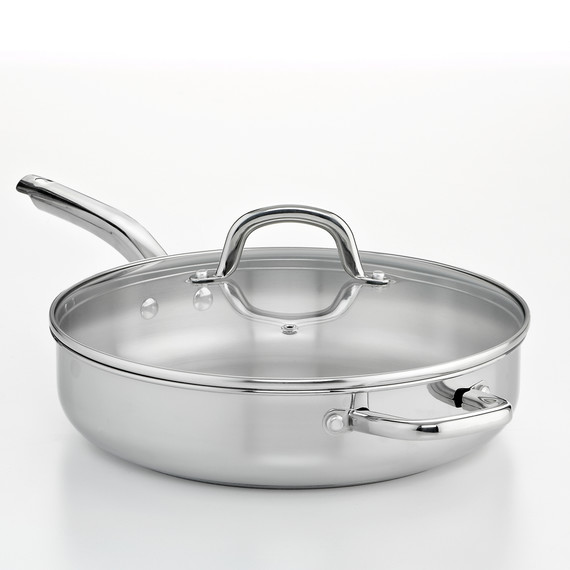 Shop the Martha Stewart Collection saute pans
What's the difference between a skillet and a saute pan?
Many recipes call for a skillet or saute pan, and though the two are similar, these pans are not identical. The difference comes down to shape: The skillet has a wide, flat bottom with sloping sides, while the saute pan has a wide, flat bottom and relatively tall, straight sides.
The saute pan has the advantage when it comes to liquids; you're less likely to spill broth when stirring it in this vessel than in the lowered, flared sides of a skillet. The saute pan is also better suited for braising and, of course, sauteing.
The sloped sides of the skillet mean it has a smaller cooking area than a saute pan of the same size -- but they also make the skillet an easier pan for moving ingredients around and maneuvering a frittata.
Either or both?
Ideally a kitchen would have both skillets and saute pans. If you don't have room or budget for both, choose the one that works best for dishes you prepare most frequently. A 10-or 12-inch pan is a versatile size; a larger pan is useful when cooking for more than four people. Invest in heavy-duty, ovenproof pans with long, comfortable handles that are balanced for the size of the pan.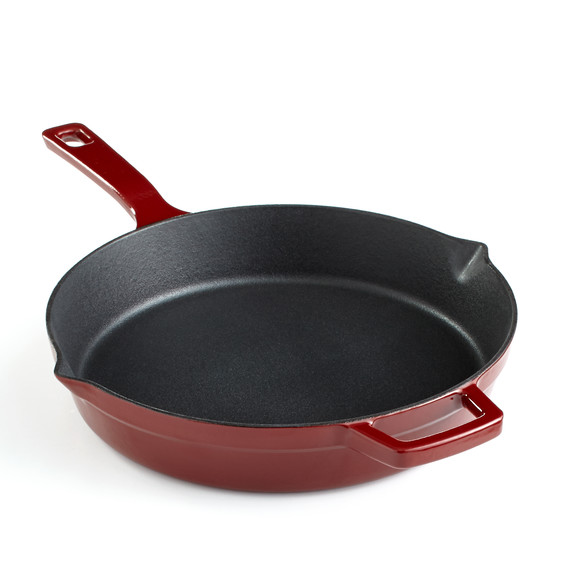 Shop the Martha Stewart Collection skillets
An American classic: The cast-iron skillet
Perhaps the quintessential American pot, a cast-iron skillet conjures up images of home on the range or at least of campfire cooking, but it remains a versatile piece of equipment that belongs in every kitchen. Cast iron heats thoroughly and evenly and retains heat so well that it's the best choice for searing meat. It also goes from stovetop to oven and can even be used to bake dessert.

Cast-iron pans do require a little maintenance; if not seasoned properly, the metal can rust. See how to season a cast-iron skillet: