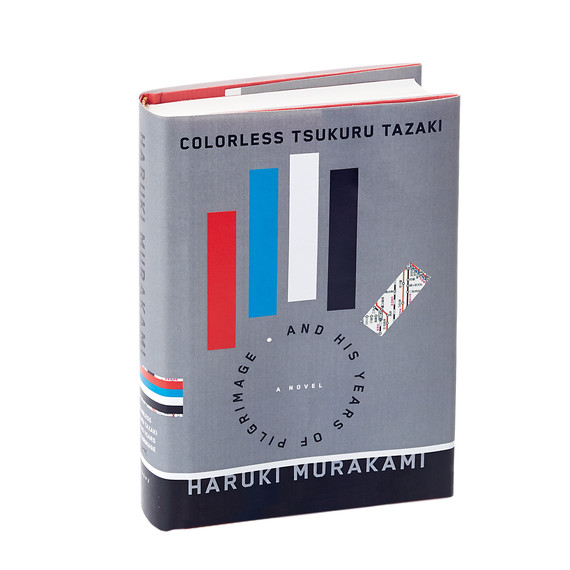 Book club is getting back to our routine this fall. We enjoyed grabbing summer books off our lending library to read on long weekends, but Haruki Murakami's "Colorless Tsukuru Tazaki and His Years of Pilgrimage" will get us back to our monthly book selections.
Our love for "1Q84" had us thrilled to check out Murakami's newest work, a tale of one man's isolation from his friends that has continued to be a haunting presence in his life for years. That past pain sparks an expedition to understand the reason for his ostracization. Readers have come to expect mesmerizing phrases and vivid journeys from Murakami, and this novel lives up to those expectations.
From the Publisher: 
"Colorless Tsukuru Tazaki and His Years of Pilgrimage" is the long-awaited new novel—a book that sold more than a million copies the first week it went on sale in Japan—from the award-winning, internationally best-selling author Haruki Murakami. 


Here he gives us the remarkable story of Tsukuru Tazaki, a young man haunted by a great loss, of dreams and nightmares that have unintended consequences for the world around us, and of a journey into the past that is necessary to mend the present. It is a story of love, friendship, and heartbreak for the ages.
We are already immersed in the book and can't wait to start discussing it over treats in our office. Pick up a copy and check back later this month to discuss it with us.