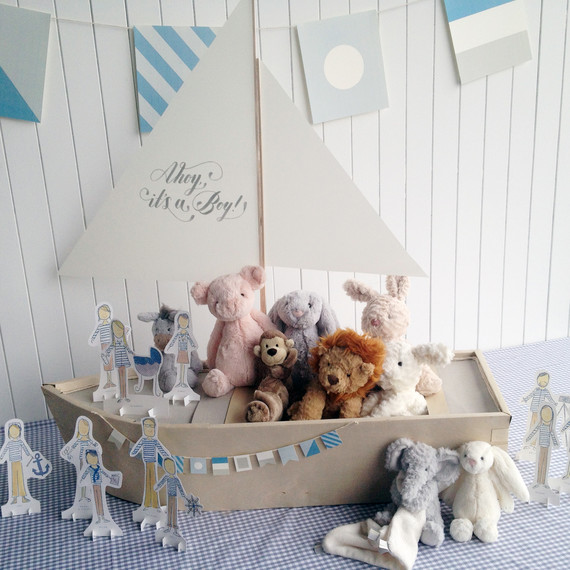 Editor in chief Elizabeth Graves has a fondness for boats, so her team threw her a baby shower with a fitting nautical theme, invites and signage included. The crowd favorite was a homemade sailboat carrying sweet stuffed animals.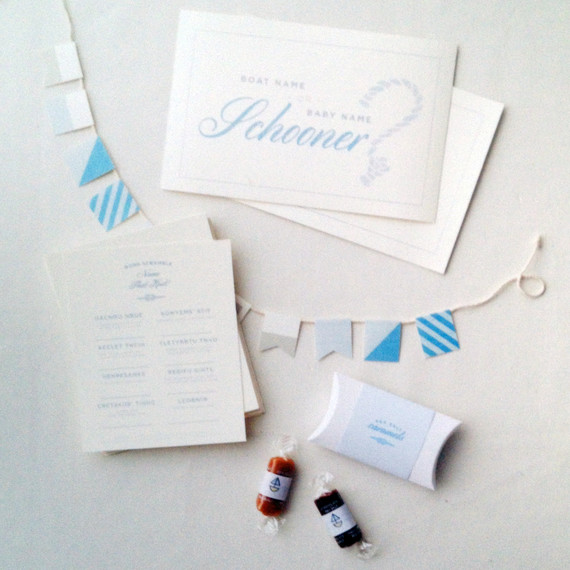 Once the guests arrived, it was time for a few boat-centric games. One was called "Name That Knot." To play, a guest would read a description of a boating knot, followed by the name of the knot -- as a word scramble. The goal: Figure out which knot the reader is describing to unscramble the answer.
Another game, "Boat or Baby Name?", was devoted solely to the mother of the hour. The team created a set of 12 individual cards featuring a mix of boat names (such as schooner, trawler, and dory) and obscure baby names (think Skipper, Alcott, and Hilligan). Elizabeth had to figure out which names belonged to boats, and which ones belonged to babies!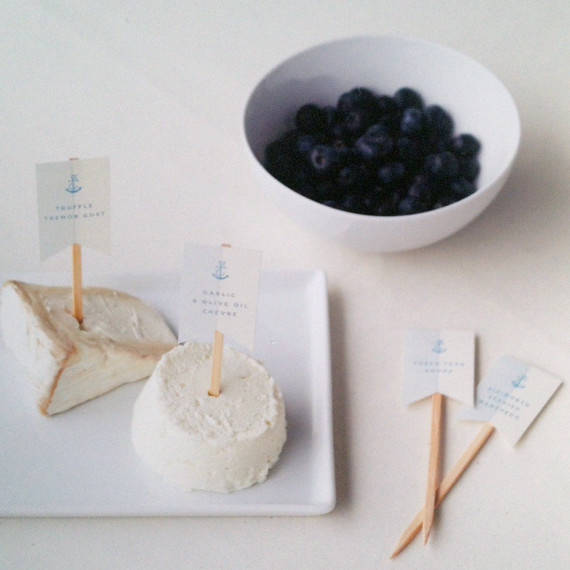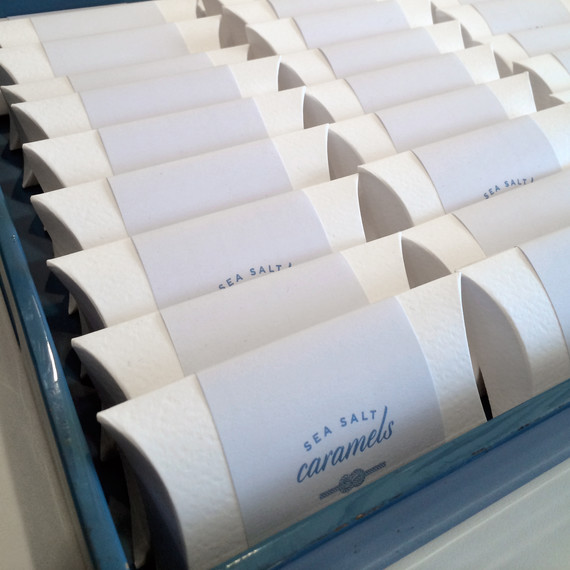 Cheese and all-natural caramels from Good Karmal made delicious -- and memorable -- snacks. Each candy comes wrapped in an inspirational, uplifting quote that guests could keep as party favors. How sweet!