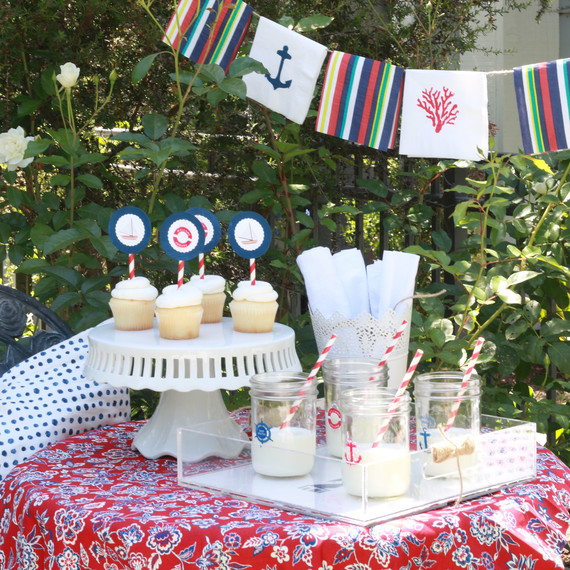 For anyone who follows A Thoughtful Place, you know that founder Courtney loves all things pretty -- beautiful spaces, fashionable accessories. So when she received her 12 Months of Martha box, she decided to put together a pretty party with a nautical theme using some of the Martha Stewart Crafts paints and stencils.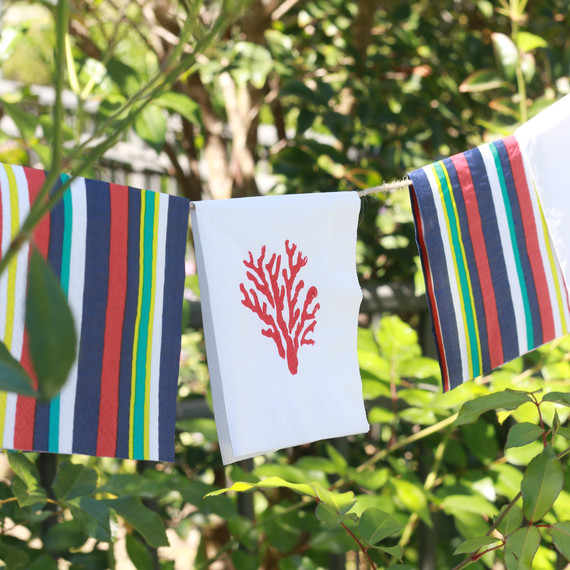 For the Cocktail Napkin Banner
"This is one of those things where I can't believe I haven't thought to do this before," says Courtney. "I am sort of a cocktail napkin hoarder. So many stores carry them and I can't resist. Well, I decided to embellish a few with my favorite Martha Stewart Paints. I used a couple of stencils and some ready-made striped cocktail napkins too.
"This literally took one minute. I used the nautical stencils and Habanero and Wild Blueberry paint. Just be sure the fold of the napkin is at the top. Because of the weight of cocktail napkins, the paint looks a bit textured when you use it. Even better for coral. It's exactly how it looks in real life!
"After they dried, I simply draped them over a piece of twine. I used a piece of double-sided tape to close the napkin after it was hanging. That was just to prevent it from blowing off in the breeze. Done and done!"
Get More Ideas for a Nautical Party from A Thoughftul Place