Homemade dip screams "domestic goddess," but this version -- which combines premade hummus with avocado, scallions, and cilantro -- is as simple as they come. The hardest part is choosing between chips and crudites. (Pro tip: Choose both.)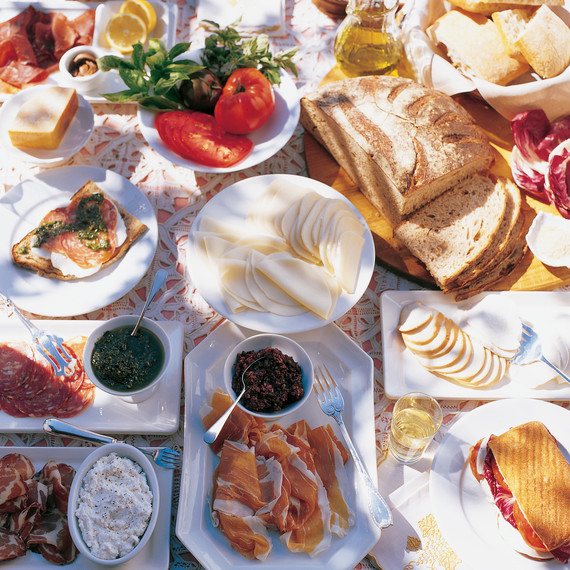 You'll be tempted to light your grill in homage to summer's end, but might we suggest a low-maintenance panini bar instead? Homemade pickles, pesto, and tapenade will make you a sandwich hero -- but if you skip them, a jar of artisanal mustard or fancy olives will please your food-snob friends.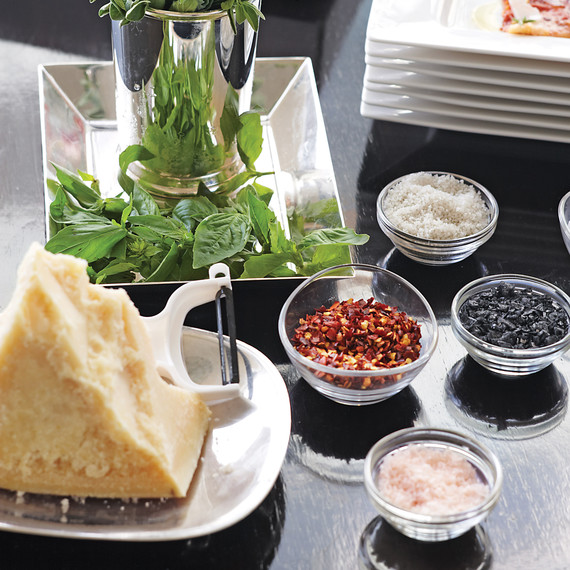 If you insist on grilling, try pizza instead of the usual burgers and dogs. It's unusual, vaguely autumnal, and requires less vigilance once it's on the heat. Make like master entertainer Kevin Sharkey -- purchase ready-made dough from your favorite pizzeria, and then set out assorted toppings in pretty bowls. Laziness is the mother of invention (that's how the saying goes, right?).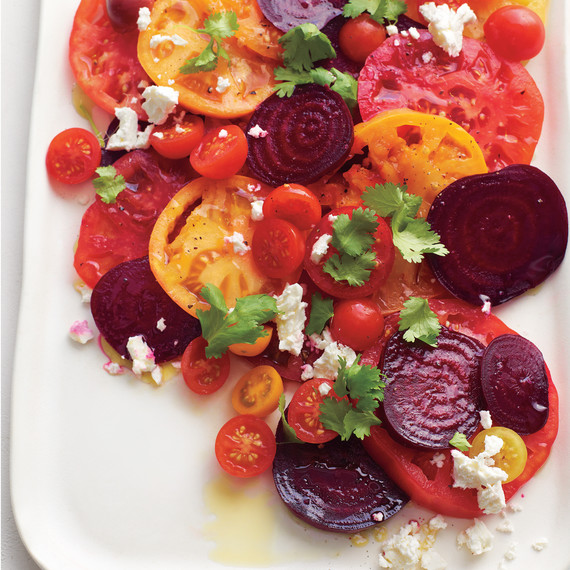 Summer's lingering bounty makes the salad course a cinch. Zucchini and mint unite in one of our favorite make-ahead sides -- or try a tomato-beet number that's equal parts earthy and bright.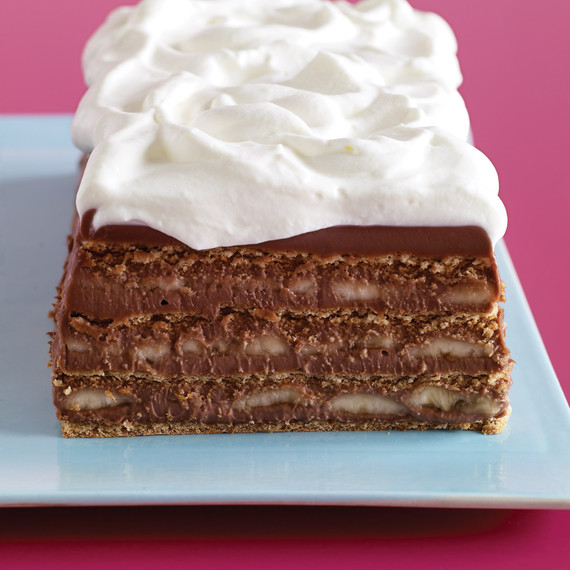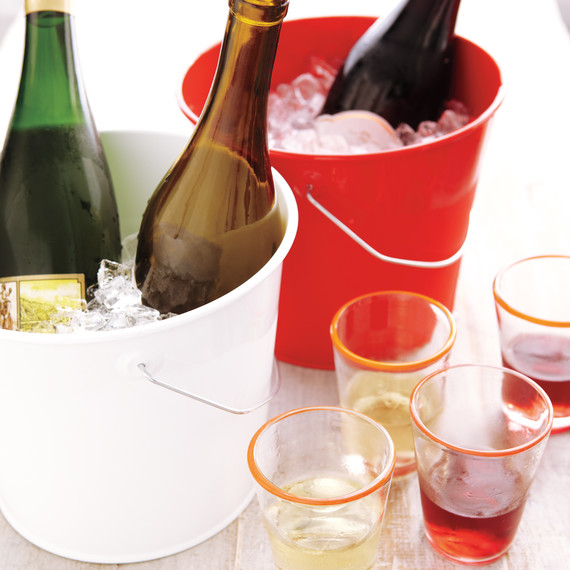 See off stone fruit season with a mouthwatering sangria, or just pop a few bottles of rose (last hurrah, remember?). For truly last-minute events, try this trick to bring your bucket's contents below room temperature in a hurry.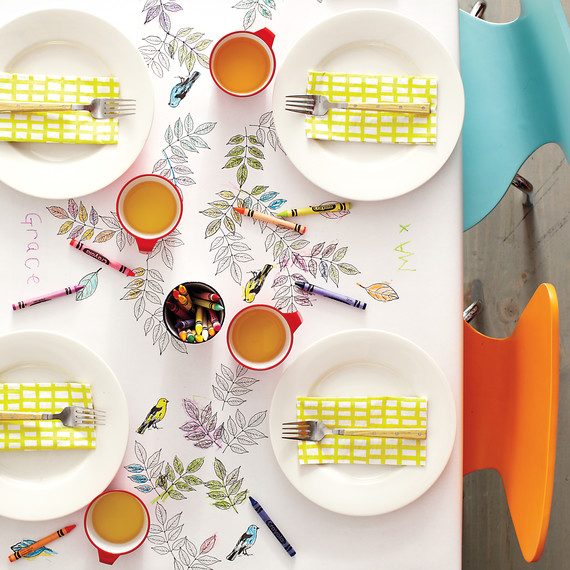 Everyone knows white is off-limits after Labor Day, so get it out of your system now. A paper tablecloth encourages guests to doodle their summer memories -- and makes for minimal cleanup after the fact.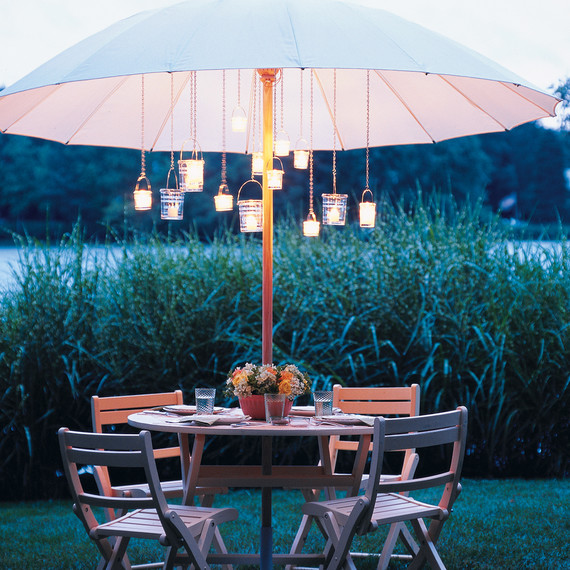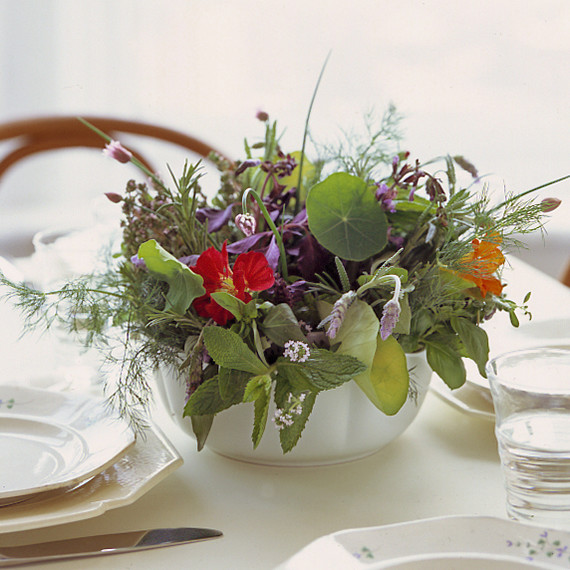 It's the centerpiece equivalent of a kitchen-sink cookie -- but this time, your garden is providing the ingredients. Late-season flowers and herbs mingle in one meadowlike mishmash.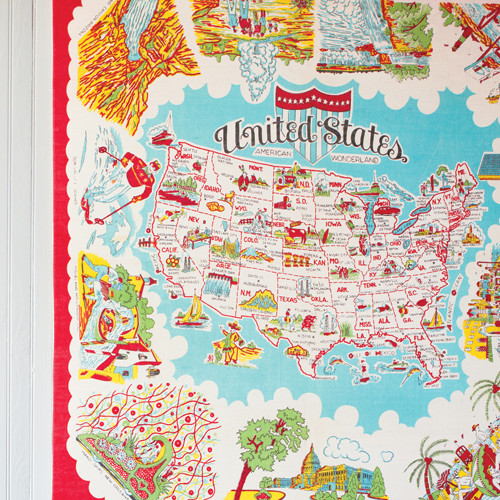 For a fun how-I-spent-my-summer-vacation activity, hang a giant map, and let guests anonymously flag where they've traveled. Later, take turns guessing who went where -- and sharing memorable highlights of the trips.
Summer, that's a wrap! What are your favorite laborless Labor Day party ideas?