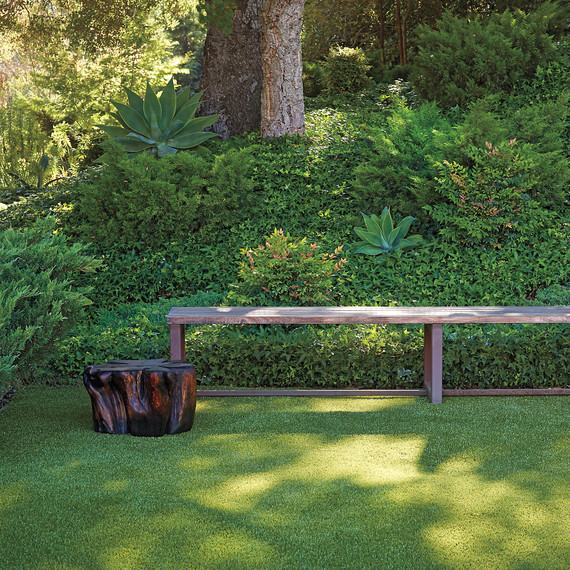 Know how to mow. The best time to cut your grass is in the evening, before the dew settles. Wet grass from the morning dew clogs up the blades, and midday heat can rob turf of moisture. The forecast matters too: "If no rain is predicted for the next few days, it's best not to cut your lawn. Mowing in the heat of the summer stresses the grass," says Paul Tukey, founder of safelawns.org and author of "The Organic Lawn Care Manual." Keep your mower blades set at least 3 inches high for all lawn grass species except Bermuda, seashore paspalum, and bent grass.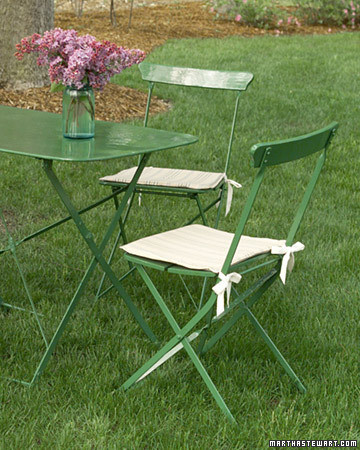 Join forces with nature. Water deeply just once a week. This method trains the roots to grow downward toward the moisture rather than rise to the surface. Resist the urge to fertilize during droughts or heat waves, which will encourage lush new growth that's extra-vulnerable to hot spells. And don't panic if your lawn takes a sudden turn -- it's normal for cool-season turfgrasses to go dormant and turn brown to make it through droughts. The plant will resume growth once the cooler weather returns.
Plant ahead. Disaster can strike despite the best-laid turfgrass, but using a blend of grass and clover will help your lawn stay green. Clover supports healthy soil by taking nitrogen from the atmosphere and fixing it into the ground, making it an exceptional all-natural fertilizer.
How do you care for your yard come summer?