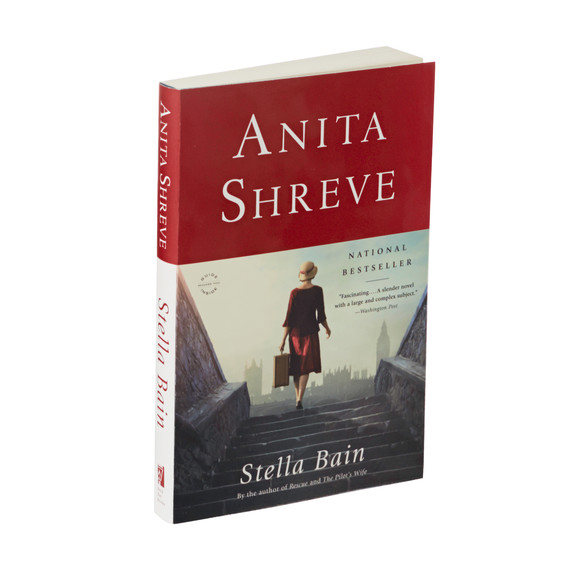 If you enjoyed "The Pilot's Wife" and "Testimony," Anita Shreve's novel "Stella Bain" isn't going to let you down. A few of our book clubbers have a soft spot for historical fiction, so this one goes out to them. War, an intercontinental voyage, and a woman in a British nurse's aide uniform who has an American accent and no memory of her past –- how can you resist this puzzle? (And yes, we know the topic of memory loss during World War I may not be your typical beach read, but this one's a paperback -- so at least it won't weigh down your beach bag.)
From the Publisher: 
When an American woman, Stella Bain, is found suffering from severe shell shock in an exclusive garden in London, surgeon August Bridge and his wife selflessly agree to take her in. A gesture of goodwill turns into something more as Bridge quickly develops a clinical interest in his houseguest. Stella had been working as a nurse's aide near the frontlines of the war, but she can't remember anything prior to four months earlier, when she was found wounded on a French battlefield. 
Our summer list is across the genre board. Something for everyone, we like to think. What's your favorite genre for summertime reading?