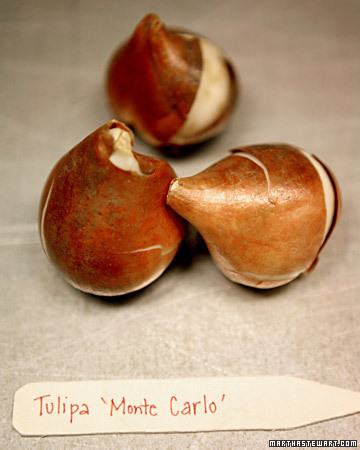 1. Line a weather-resistant pot with gravel; add 2 inches of potting soil. Plant a layer of late-blooming daffodil bulbs.
2. Cover with 2 more inches of soil, then plant midsize tulip bulbs.
3. Top with more soil, then plant early-blooming crocus bulbs. Add 2 inches of soil; water thoroughly.