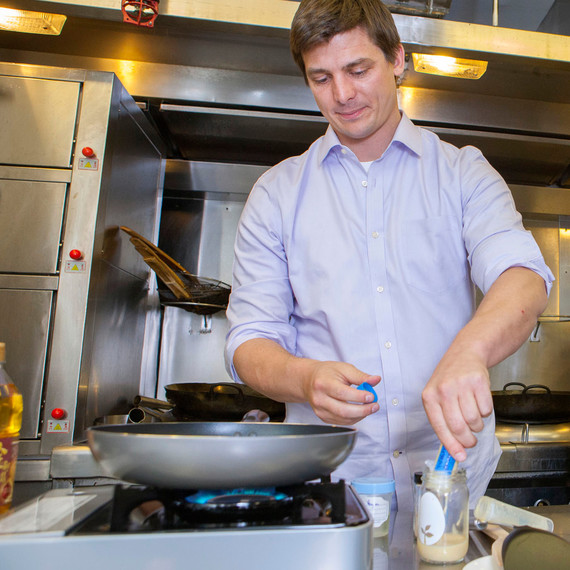 One of the most talked-about foods this year is Just Mayo, an plant-based (eggless) mayonnaise that's now on grocery store shelves across the country -- everywhere from Whole Foods to Dollar Tree. Hampton Creek, the company behind Just Mayo, has been getting a lot of press for their new concept -- and they've managed to raise $29 million (and counting) in funding. They're currently working on other products including cookies and an eggless scramble, both set to hit shelves next year -- and they're setting their sights on other plant-based protein alternatives.

We talked to cofounder Josh Tetrick after his interview on Martha's SiriusXM radio show to find out more about innovation with plant-based foods, ways to reduce world hunger, and if he really has it in for chicken eggs.
So why do you want to stop us from eating eggs?
The motivation comes from growing up with a dad who I could never, ever convince to eat healthier food, because he thought it didn't taste good or it was too expensive. And the motivation comes from what the world would actually look like if we could make healthy food that worked for him -- and if that good thing was affordable and was actually tasty.
The conventional chicken egg is merely the first step along that path. And it just so happens that lots of these eggs come from not-so-good places, but that's a symptom, we think, of a larger problem: a food system that isn't really suited to meet our values and [keep pace with] where the world's going. And that's what drives us -- to try to fix it.
So when did you first have that idea?
I spent about seven years of my life in sub-Saharan Africa, and I got back and was really frustrated because it felt like working with nonprofits was fine, but I was still frustrated. I had a conversation with my best friend about "How do we fix things faster?" and he told me about all these big companies he works with, and how he tries to get them to adopt better food policies. He said that he can never really get them to go all the way [with regard to eating healthfully] because "all the way" is too expensive for them.
So we got to thinking, Where can can we start? He was telling me the story of the conventional egg, and we thought, Maybe let's just start there and see where we end up. We feel the best way to make food healthier, the best way to bring up food safety, the best way is really this more revolutionary approach. We call it "first principles thinking," which is this idea of, what would we do if we just started over -- not weighed down by old ideas and old infrastructure, old ways of doing things and old regulations?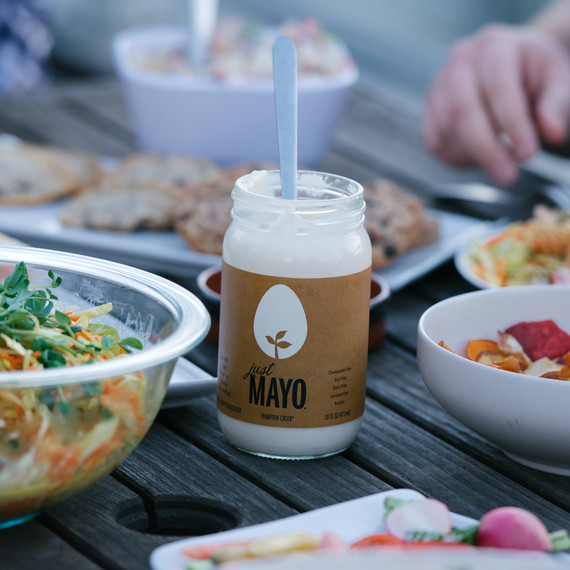 How does the work Hampton Creek is doing intersect with the farm-to-table movement -- with local and sustainable food?
Michael Pollan, we've been fortunate enough to have him as a supporter of ours. And I think his approach and how it aligns with ours is that you've got this big problem that needs to be fixed, and there are different paths to fix it.
There's a path of local sustainable agriculture; we think local agriculture and farmers' markets are a phenomenal thing. On the other hand, [our population continues to grow] and we've got to be bold about how we solve it -- because we've got to solve it. It necessitates a broader approach; it doesn't mean better, it just means a broader approach.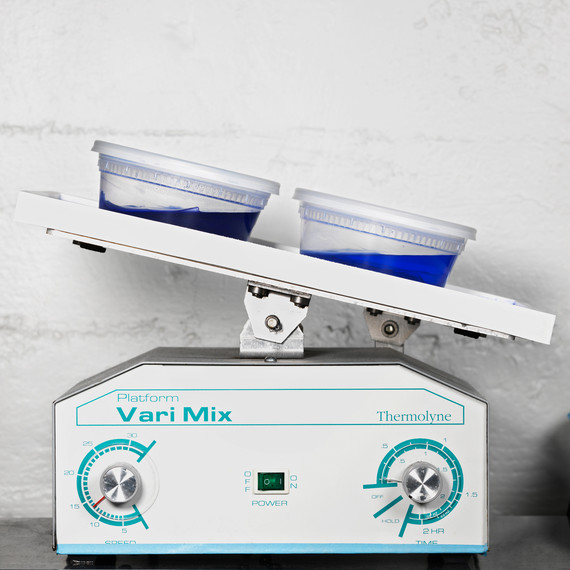 You work with a lot of different scientists. Tell us about who is on your team and what they do.
We have chefs who are very much food people and food scientists who are very much food people. And then [we have] other scientists -- like computational biologists and molecular biologists -- that know nothing about food. But they know about the molecular properties of things, and that's important to us because we want unplugged thinking. We want them to approach this anew and evaluate it from just the root of its molecular structure. It's that, when matched with really amazing chefs and food scientists, that means we can do things.
Take the Canadian yellow pea: There are over 2,000 cultivars, and our team examined each and every one. There's something called the molecular weight of the protein; they look to see how it interacts with water, and they run all these tests, and all these tests eventually give them information to say, "this emulsifies" or "this scrambles" or "this aerates" or "this binds."
We have all this data from all these different plants, and it's amazing that this cultivar works really well in mayonnaise, and this cultivar works really well in something else, but the others really don't work. There is a diversity, abundance, and complexity inside a species that the world has sort of forgotten about. We source plants from over 41 countries around the world; we work with farmers around the world. Really, we see this as a new and better sustainable food economy.
A better food economy for the United States or for a wider market?
For the world; one of our investors is Lia Ka-Shing, the wealthiest man in Asia, and he invested tens of millions of dollars in Hampton Creek because he wants to solve the problem of food safety in China. He wants to figure out a way to feed more people without risking avian flu, without putting so much pressure on the environment.
There are a billion people around the world who are living on under a dollar a day -- you've got to figure out how to make nutritious food affordable for them. We have identified a plant that is not trying to replace an egg, not trying to do anything, but just can be made into a source of protein -- and it's really, really inexpensive -- and we imagine distributing that through the World Food Programme.
For more interviews, tune in to "Martha Live" on SiriusXM Stars Channel 109 weekdays 12 p.m. ET to 2 p.m. ET.