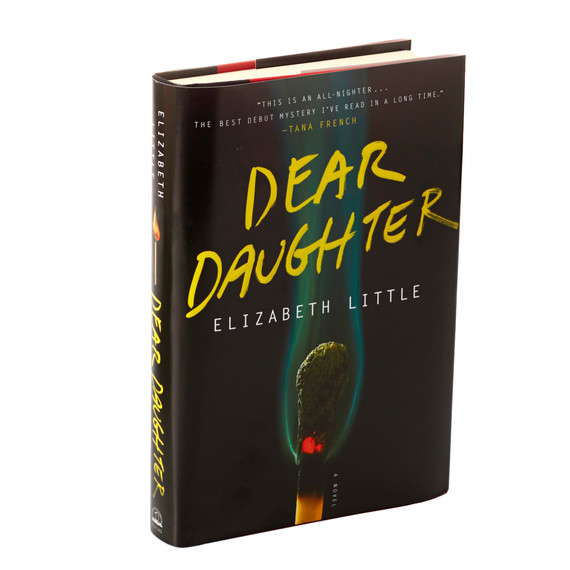 Fall is rolling in, so "Dear Daughter," a new thriller out from Elizabeth Little, will have to wrap up our summer reading list. We hope you've enjoyed our picks so far -- this last one isn't going to disappoint. We're going out with a bang, so we set out to answer the essential question of any good murder mystery: Whodunit? We went through some speculation in our book club about the culprit. Some were right, others wrong, but we all enjoyed playing Sherlock for a while. 
From the Publisher:
Former "It Girl" Janie Jenkins is sly, stunning, and fresh out of prison. Ten years ago, at the height of her fame, she was incarcerated for the murder of her mother, a high-society beauty known for her good works and rich husbands. Now, released on a technicality, Janie makes herself over and goes undercover, determined to chase down the one lead she has on her mother's killer. The only problem? Janie doesn't know if she's the killer she's looking for.
Janie makes her way to an isolated South Dakota town whose mysteries rival her own. Enlisting the help of some new friends (and the town's wary police chief), Janie follows a series of clues -- an old photograph, an abandoned house, a forgotten diary -- and begins to piece together her mother's seemingly improbable connection to the town. When new evidence from Janie's own past surfaces, she's forced to consider the possibility that she and her mother were more alike than either of them would ever have imagined.
As she digs tantalizingly deeper, and as suspicious locals begin to see through her increasingly fragile facade, Janie discovers that even the sleepiest towns hide sinister secrets -- and will stop at nothing to guard them. On the run from the press, the police, and maybe even a murderer, Janie must choose between the anonymity she craves and the truth she so desperately needs.
"Dear Daughter" was a quick read for us, as we're suckers for a good suspense novel. Tell us when you knew who did it -- but make sure to be honest, because we know you didn't know from page one! Check back in September for our next selection!