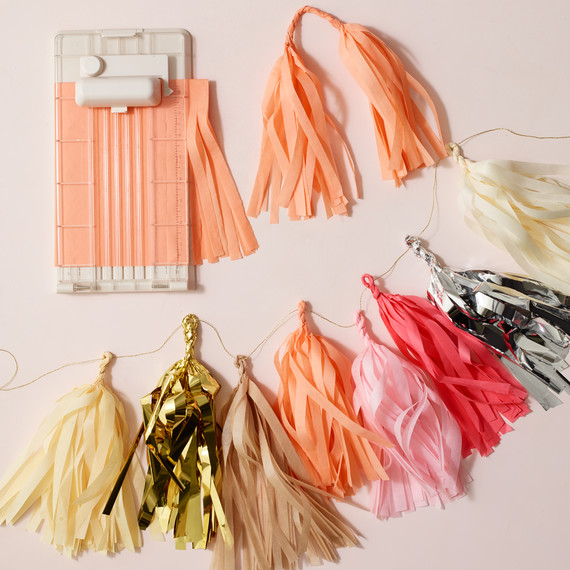 LITTLE DETAILS
Believe it or not, you'll only need one handy tool (and a few paper supplies) to create all the fun decorations in this party –- and in very little time too. From cocktail stirrers to cupcake pennants, our new Martha Stewart Crafts Fringe Cutter can do it all. We selected complementary pink hues and played around with some gold foil, but you can feel free to customize the colors to match the theme of your party. Mix and match different hues to your heart's content –- just like we did –- but try to stay within the same palette. Check out this video to see how the tool works and get started.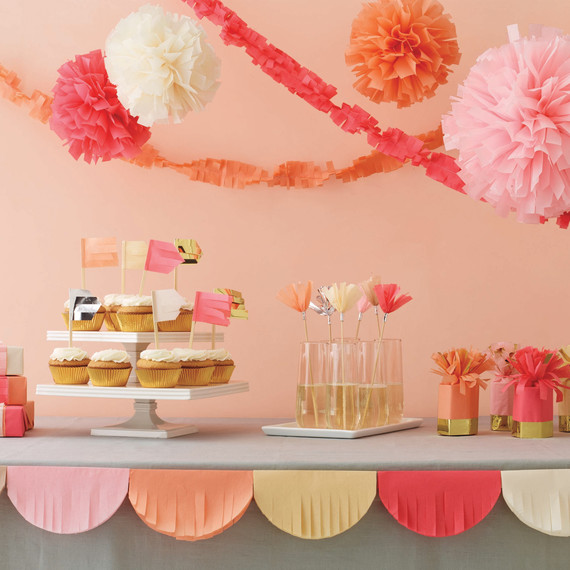 NOT-SO-LITTLE DETAILS
There's no project too large, folks. By removing certain blades on our Fringe Cutter, you can change the width of each frill...which means these table borders and floating pom-poms are easily within reach.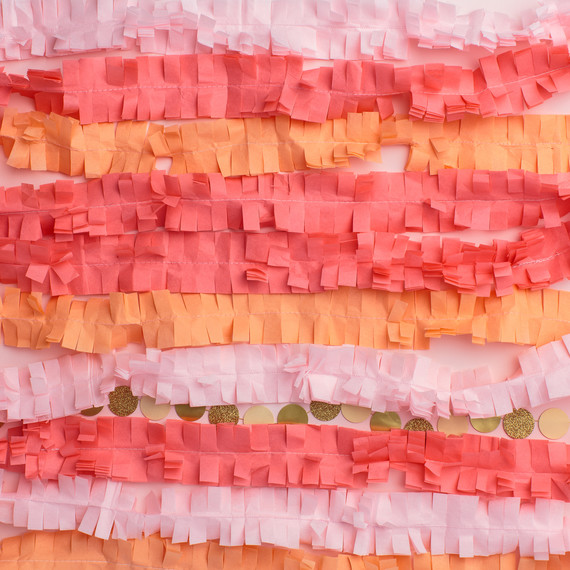 PHOTO FUN
Upgrade the party with your very own photo booth! Layered streamers in varying colors make for a pretty fabulous backdrop. Grab a camera and a few props, and get ready to pose.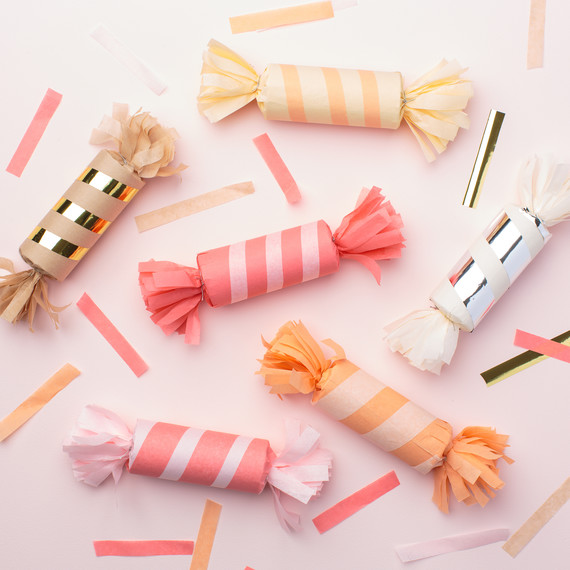 FAVOR-FUL
Give your guests something to remember with delicate favor boxes. You can't go wrong with our delicious coconut-coated cookies (with frills in all the right places!), but feel free to get creative.
FRILLY EATS
We wouldn't suggest that you make any of these using our Fringe Cutter (though it might be fun to see you try), but you can be sure they'll add something special to your fringe-fiesta.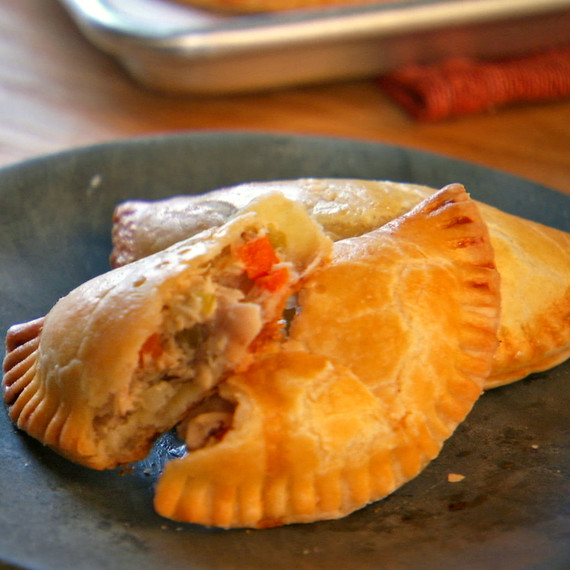 SAVORY MINI CHICKEN POT PIES
These handheld pies can go directly from the freezer to the oven, making them a great choice for party appetizers. Simply place them on a baking sheet, brush with egg wash, and bake according to the recipe.
Make the Savory Chicken Pocket Pies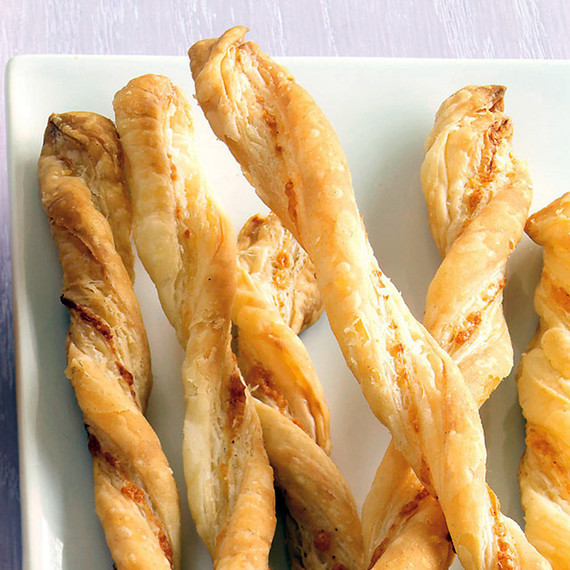 PARMESAN STRAWS
Flaky, cheesy appetizers are the perfect addition to any occasion. And their twirly shape makes them an obvious choice for a fringe fête.
Make the Parmesan Straws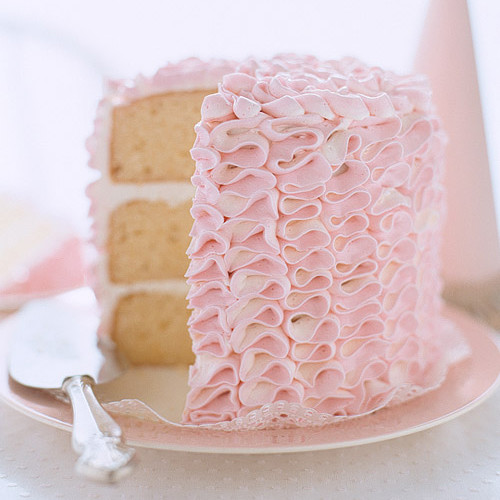 RUFFLE TOWER CAKE
Inspired by ruffled tap pants, this cake is covered with frilly rows of white and pink frosting piped from a single bag. We promise it's easier than you might think.
Make the Ruffle Tower Cake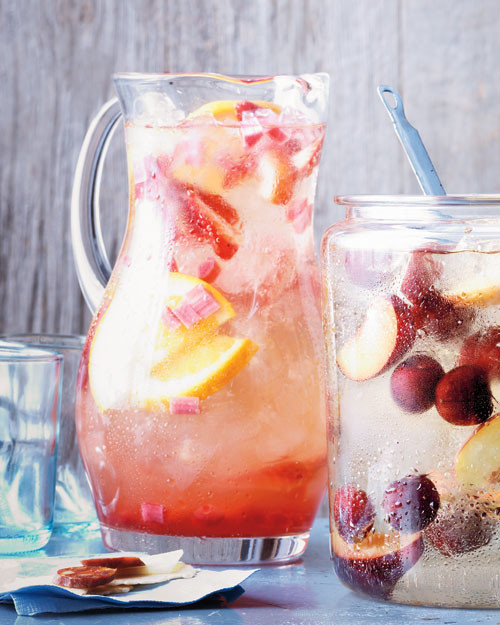 STRAWBERRY-RHUBARB SANGRIA
The gorgeous pink hues are sure to brighten the mood.
Make the Strawberry-Rhubarb Sangria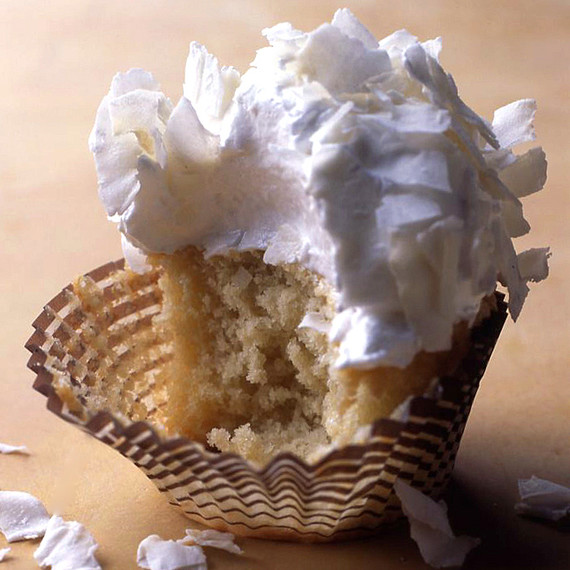 COCONUT CUPCAKES
Coconut-topped sweeties are a fringe-lover's dream -- and they make eating dessert feel like a tropical vacation.
Make the Coconut Cupcakes with Seven-Minute Frosting and Coconut Flakes