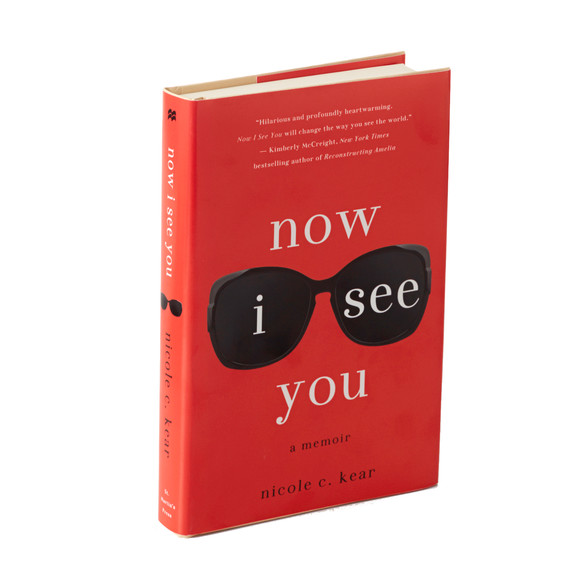 When we sat down to read Nicole C. Kear's memoir about losing her sight, "Now I See You," we settled in for a tale of overcoming handicaps. What we didn't expect was how much this book would make us laugh! But Kear walks readers through the disintegration of her sight with levity and unanticipated humor. Chapters are broken up by tips -- some job related, some social, others on parenting and relationships. While the tips will make you chuckle, there are real struggles behind them.
Our favorite tip: "Avoid parties that take place around a body of water. If you must go, make sure there's alcohol present, not for you to actually drink -- unless you have a death wish -- but to pretend you have drunk. That way, when you fall in the swimming pool fully clothed, it won't look suspicious. It'll still look idiotic, just not suspicious."
From the Publisher
At 19 years old, Nicole C. Kear's biggest concern is choosing a major -- until she walks into a doctor's office in midtown Manhattan and gets a life-changing diagnosis. She is going blind, courtesy of an eye disease called retinitis pigmentosa, and has only a decade or so before Lights Out. Instead of making preparations as the doctor suggests, Kear decides to carpe diem and make the most of the vision she has left. She joins circus school, tears through boyfriends, and travels the world -- and through all these hijinks, she keeps her vision loss a secret.
When Kear becomes a mother, just a few years shy of her vision's expiration date, she amends her carpe diem strategy, giving up recklessness in order to relish every moment with her kids. Her secret, though, is harder to surrender -- and as her vision deteriorates, harder to keep hidden. As her world grows blurred, one thing becomes clear: No matter how hard she fights, she won't win the battle against blindness. But if she comes clean with her secret, and comes to terms with the loss, she can still win her happy ending.
Only a few more books on the summer reading list. Let us know what you think of them. Better yet: If you are reading something else that you think we should pick up, share your finds!