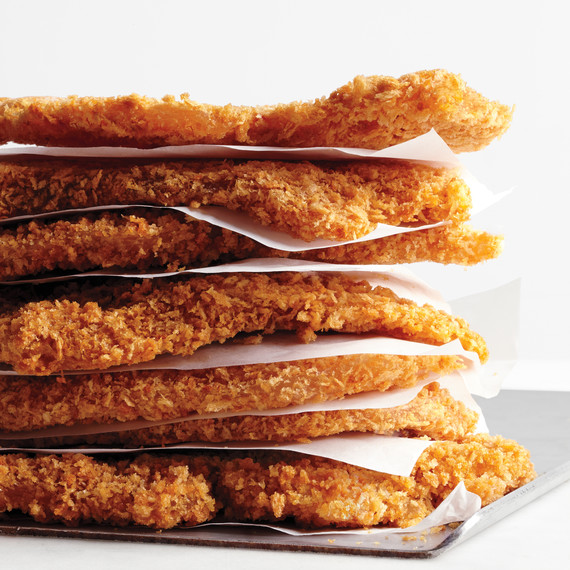 Crowd-Pleaser
Everyone -- kids and adults alike -- loves breaded cutlets. Since these are baked, they're lower in fat and much less messy than pan-fried versions.
It's in the Bag
Make plenty -- doubling or tripling the recipe as desired -- and store them in stacks in the freezer. Then cook as many as needed.
Weeknight Ease
These cutlets let you prepare a more complicated dish -- like chicken Parmesan -- in well under an hour.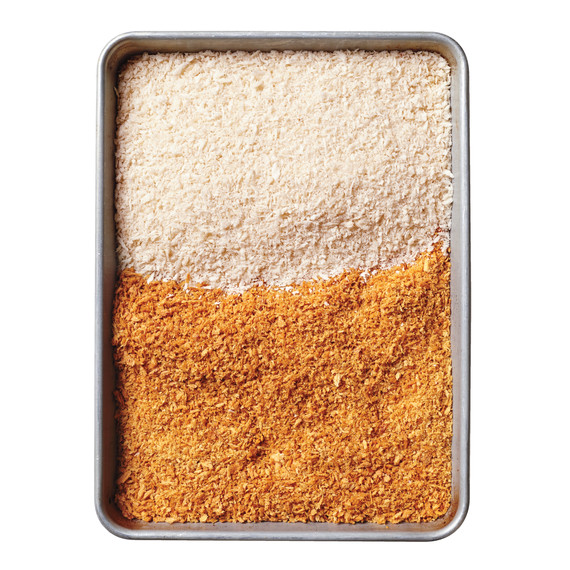 The cutlets bake so quickly that the breading doesn't have a lot of time to brown. Pretoasting the panko assures a golden color and delightful crunch.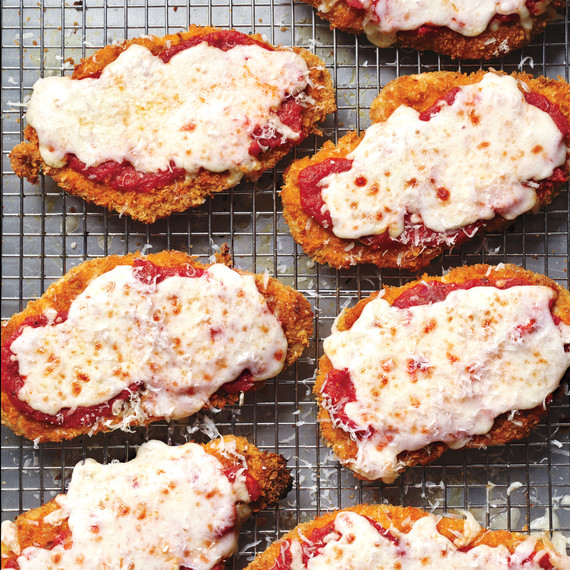 We baked the cutlets on a wire rack set on a rimmed baking sheet, to allow air to circulate under them. If your oven has a convection setting, use it -- that also will add crispiness.
Use your cutlets for Chicken Parmesan or in the Don't Miss recipes, above right.