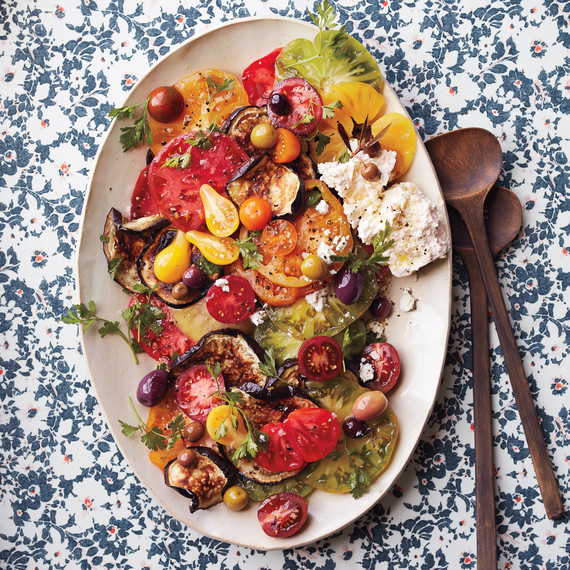 This meatless main course has plenty of eye appeal -- and gets nice boosts of flavor and texture from smoky, broiled-tender eggplant and a variety of tomatoes. Slice the eggplant, and while it broils you can prep the rest of the dish.
Get the Blistered Eggplant With Tomatoes, Olives, and Feta Recipe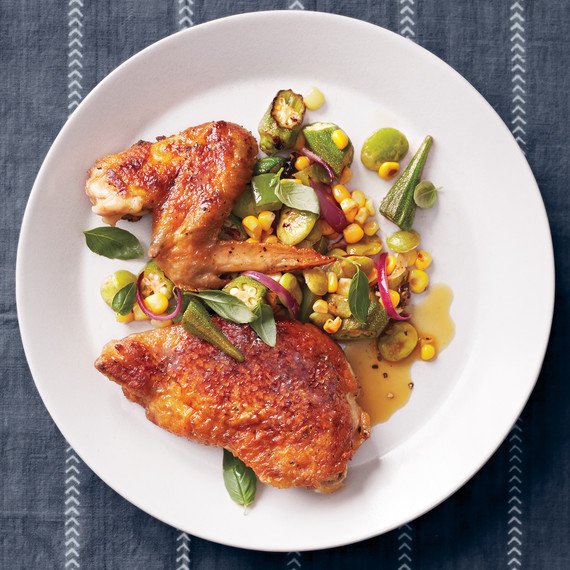 Pressing the chicken with a weighted skillet is a quick route to a really flavorful bird. The meat is juicy and tastes like it was roasted, and the jucies make an almost instant gravy (because the chicken is covered with a weighted skillet, the juices emulsify rather than evaporate). The succotash is a great way to use a multitude of late-summer veg; our method is essentially a stir-fry.
Get the Pressed Chicken With Okra Succotash Recipe
This simple recipe lets the flavors of the ingredients shine. Poaching salmon results in buttery, tender fish -- use wild salmon if you can because it has better flavor, texture, and higher levels of calcium, iron, potassium, and zinc. Warm, steamed potatoes and crisp cucumber coins drink up the tangy buttermilk-dill dressing --it's so tasty.
Get the Poached Salmon With Potatoes, Cucumber, and Buttermilk-Dill Dressing Recipe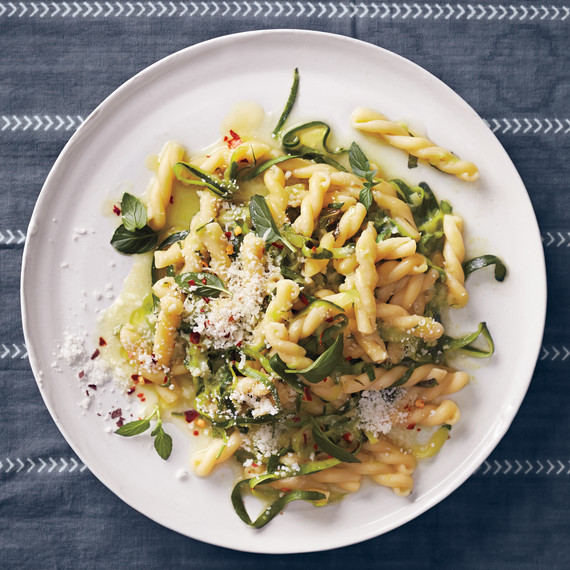 At the end of summer, zucchini can be larger and more watery than they are earlier in the season. This weeknight pasta dish is a great way to use up those giant squash, it calls for two pounds of zukes, and it's fine if they are supersized, as they cook down and form the sauce. Mint is a classic pairing with zucchini -- give it a try.
Get the Pasta With Zucchini, Mint, and Pecorino Recipe