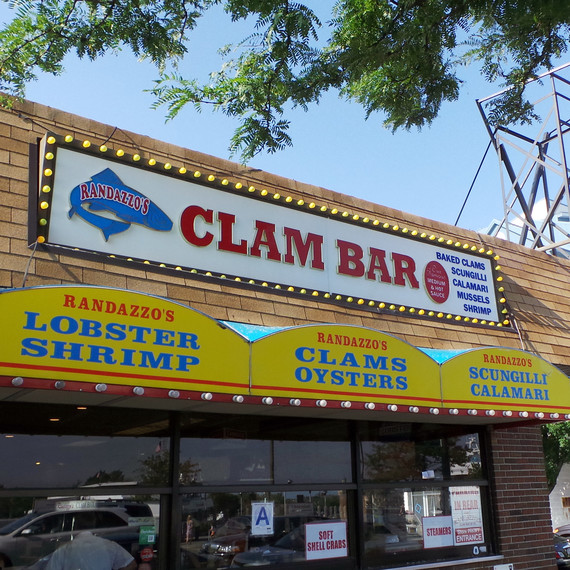 Legendary Italian American seafood joint Randazzo's is on the waterfront in Sheepshead Bay, Brooklyn, New York. It was among the many New York City businesses that took an almost knockout punch from the epic 2012 storm Sandy. Yet today you'd hardly know this 50-year-old clam bar/restaurant ever missed a beat.
Returning from a recent beach afternoon of great swimming in a refreshingly un-Hamptons setting at nearby Rockaway Beach, I ate one of the most delicious meals I'd enjoyed all week. As I was raised by a slew of strong, kick-ass Italian American cooks in the style of founder Helen Randazzo, this is the food that speaks to my heart. But it is the excellent execution of these dishes, using the freshest seafood and tried and true recipes devoid of any fake-tasting preservatives, that enchanted us last Sunday.
One last thing: The not-pictured fried calamari (it was eaten too fast) is as good as you'll ever eat.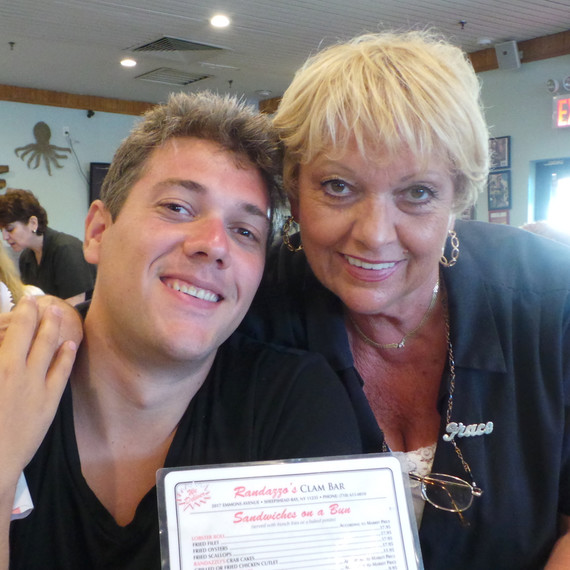 Carl, our fiendish seafood friend, and Gracie, a 30-year Randazzo's veteran -- who, with her no-nonsense swagger, should give lessons on how to do this job.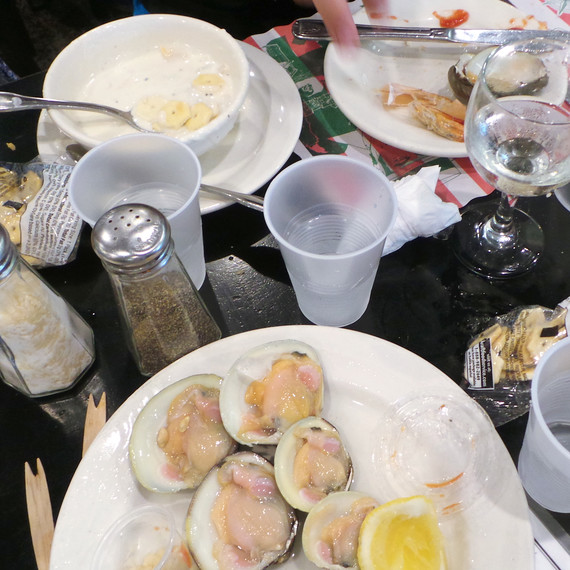 Littlenecks, cherrystones, lobster bisque, and outstanding clam chowder: We're in a feeding frenzy, and the table is getting messier and messier.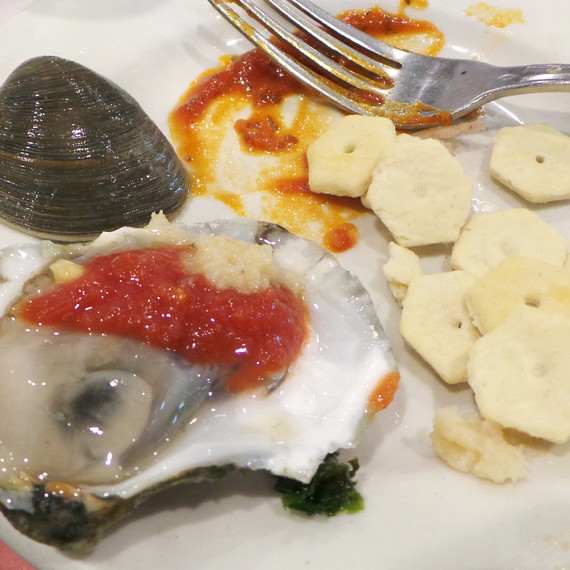 Fully loaded Blue Point oyster, the crackers, and one slurped and turned littleneck clam.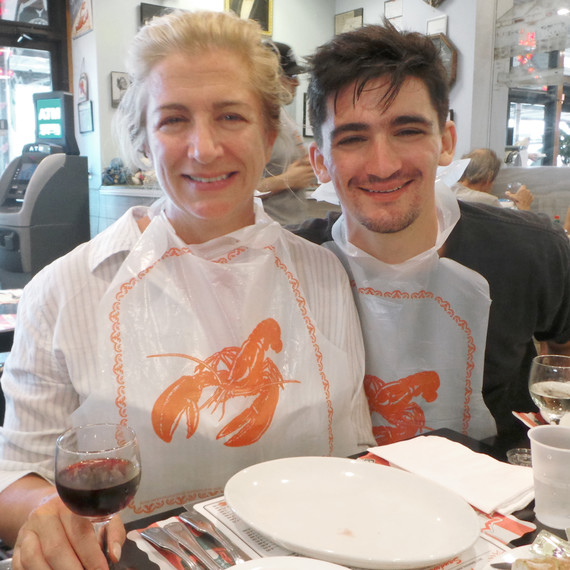 My son Luca and I are all bibbed up and ready for more.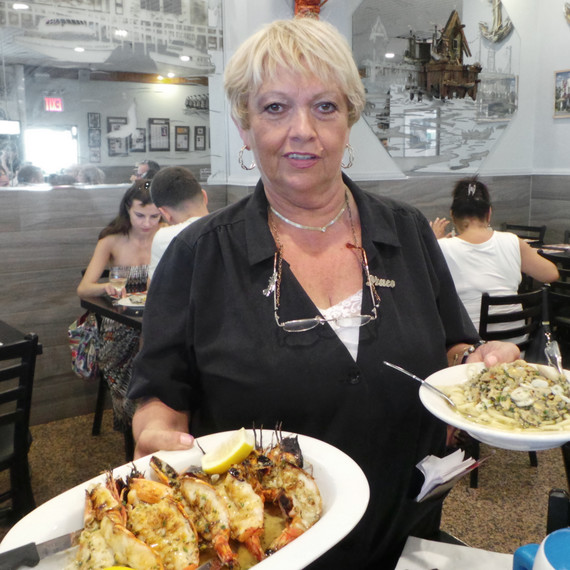 Grace with linguine with white clam sauce and grilled shrimp.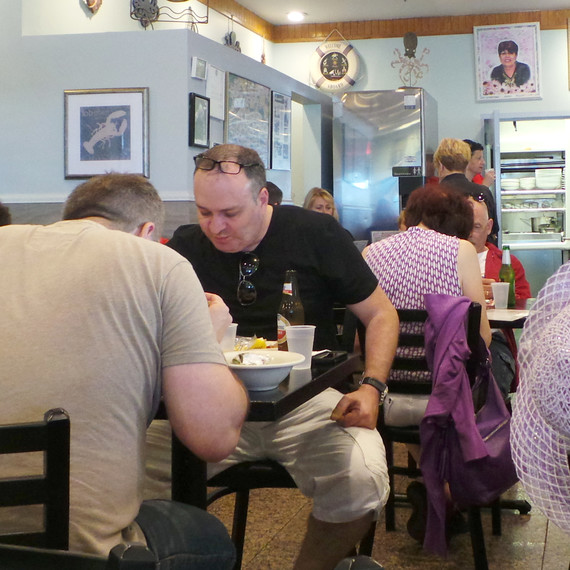 Multiple generations chowing down at Randazzo's.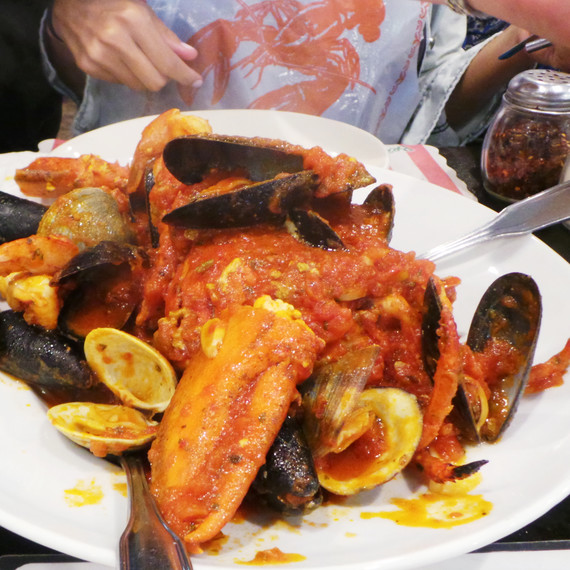 The lobster fra diavolo finale was freakishly delicious; there's spaghetti underneath that signature spicy marinara.