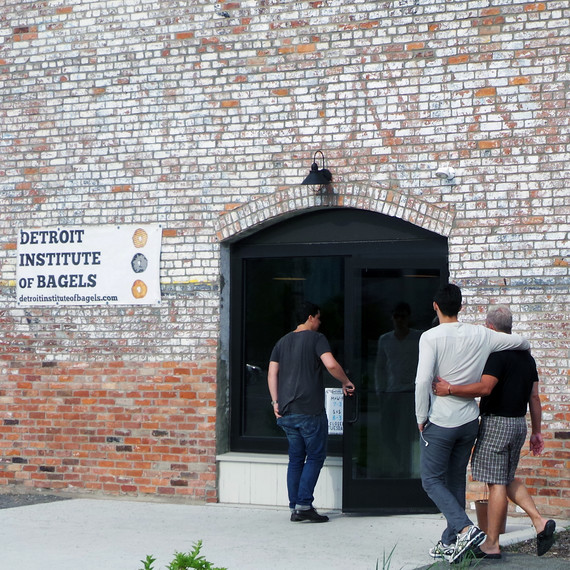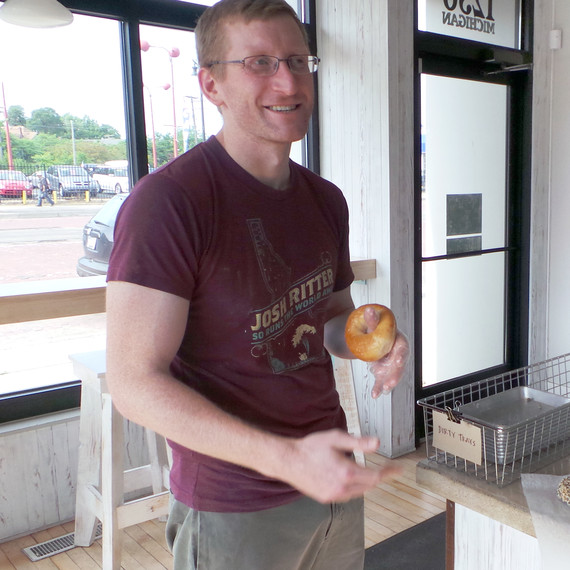 Like my sons friend George Roberts (who recommended DIB), owner Ben Newman is a native Detroiter and University of Michigan graduate in urban planning. Ben started with a simple prospect: start a nonprofit business to teach food start-ups, and create jobs in his beloved yet beleaguered hometown. Then he decided he had to run his own food business first.
I admit, I was ill prepared for a knocked-out-of-the park bagel, just like the many homeruns hit in the nearby original Tiger stadium field!  DIB believes "each bagel is a work of art. And even though each bagel carries such prestige, it is still a bagel, achievable and eatable by anyone with a dollar and an appetite." Bagel for the masses is their motto, and I am so down with that message! If you're passing through the motor city, this is a must stop. And if you live in the area, get your butt over there STAT! Follow DIB on twitter @dibagels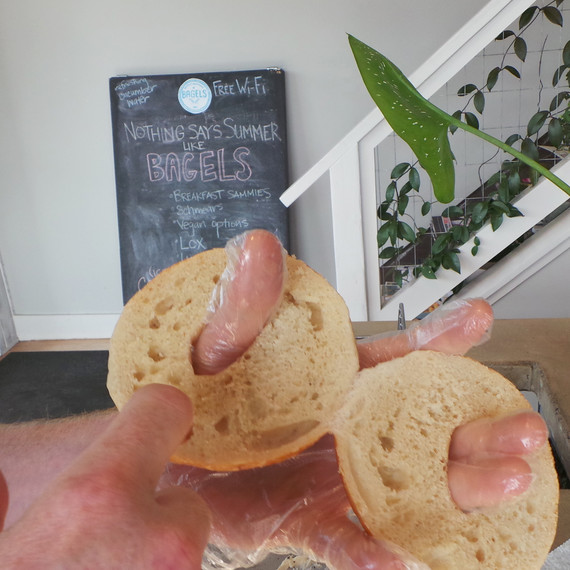 Ben explains what makes the perfect bagel, noting the bubbles and crevices within the soft chewy dough, encased by an almost crisp (but not really) smooth outside.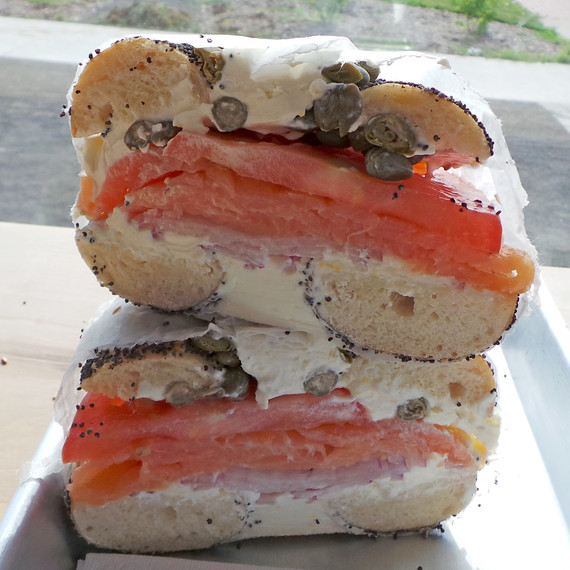 The Lew Silver was my mouthwatering breakfast of smoked salmon, cream cheese, red onion, tomato, and capers on a poppy seed DIB bagel.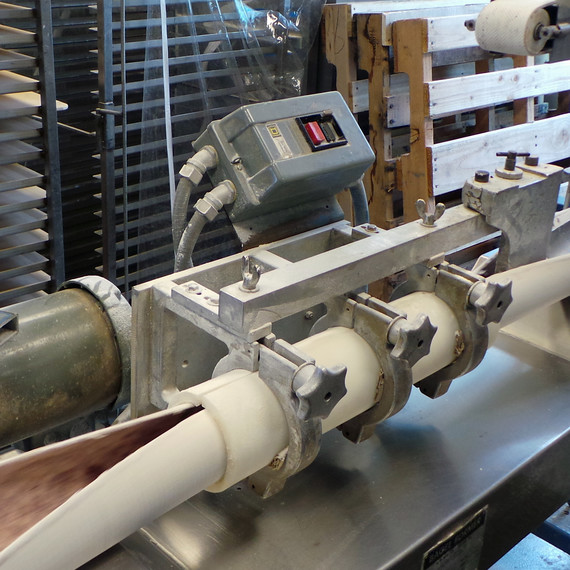 This was the coolest piece of machinery in the back—particular to the bagel shaping process.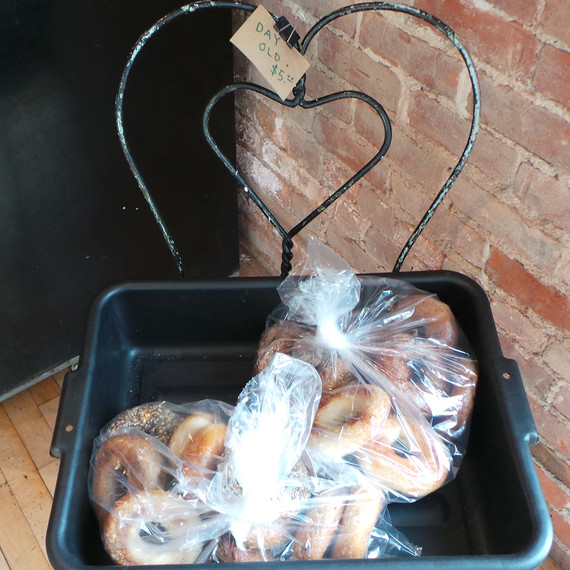 One of the last things to glimpse on the way out.
I noticed this just as we left. It's our next stop so stay tuned for the next post . . .