I travel to Forte dei Marmi every year, and I'm always in awe of Italian culture's design-minded approach to food. Portion control and presentation make even the simplest bites luxurious -- and as someone who's more likely to outsource than spend hours in the kitchen, I've taken much away from it for my own entertaining. These no-cook party tricks look as good as they taste.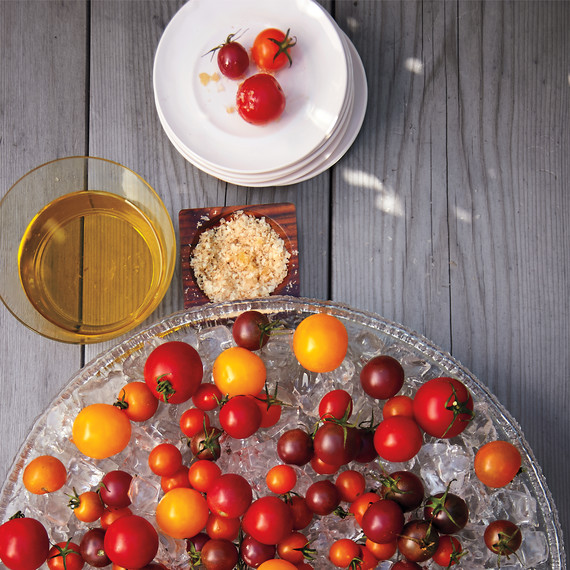 Put it on ice. Everything's better on ice. Bowl of cherries? Fine. Cherries on ice? Now it's a party! Placed under produce or good, fresh nuts, ice makes for an elegant presentation -- and enhances food with an extra-crisp texture and taste.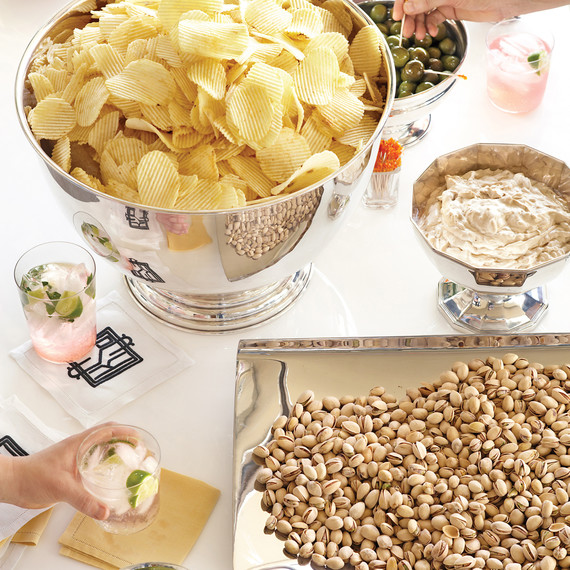 Feast or famine. I love the idea of presenting either a giant silver platter of snacks or a fiercely curated selection of tiny bites. When you're handed a single piece of bruschetta with toppings perfectly arranged, that one piece is all you want. It's a marvelous trick of the eye and mind. Don't forget the high-quality olives (served with frilly cellophane-topped toothpicks, of course).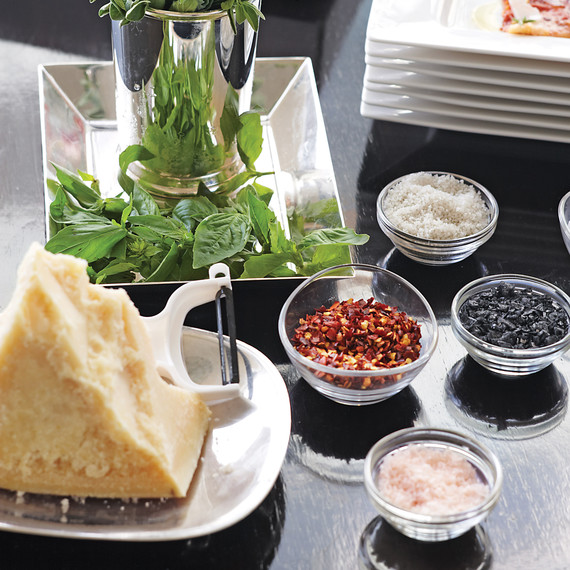 Pizzaiolo panache. We can't talk about Italy without mentioning pizza. I like to have my favorite pie delivered -- and then embellish, embellish, embellish. DIY toppings set out in pretty bowls give the impression that you spent at least some time in the kitchen. My favorite extras include a hunk of fresh Parmesan cheese; basil and oregano bundled in a silver julep cup; red-pepper flakes; and a selection of exotic salts (I like to include black salt; white, large-flake finishing sea salt; French fleur de sel; and pink Hawaiian salt for a range of colors and textures).
Go no-churn. Turn a half-gallon tub of Neapolitan ice cream -- my favorite is from Il Laboratorio del Gelato -- into a decadent bombe by dripping plenty of dark chocolate over it. First, cut the carton off the ice cream. Refreeze it until it hardens, and then pour slightly cooled melted semisweet chocolate over the top, and let it drip down the sides; refreeze once more. When the topping is set, arrange the bombe on a fancy serving platter and scatter chunky chocolate bits on top and around it for an added flourish.
What are your favorite no-cook party dishes?