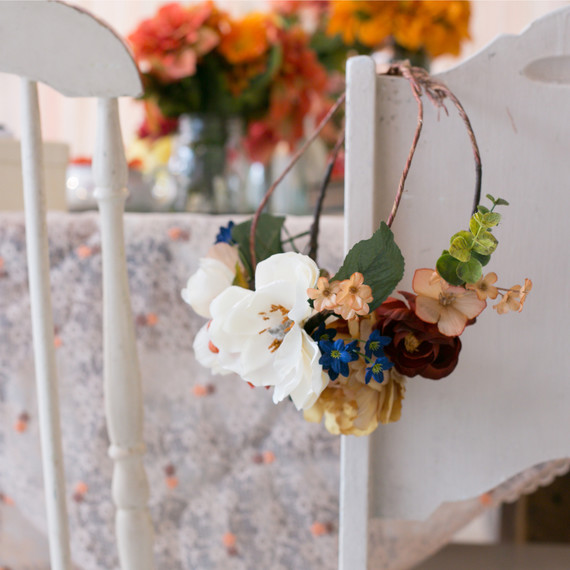 Have you been following #SavorSummer, our six-week bid to make the most of summer's all-too-fleeting pleasures? We loved seeing your play submissions on Twitter and Instagram, and we hope you're ready for our next theme: explore.
Take a walk on the wild side with a summer music festival-inspired trend that people of all ages can't seem to get enough of lately: floral crowns. Explore your garden for flowers (or your local craft supply store, should you choose the fabric-flower route), then craft a free-spirited accessory for yourself or your little nature lovers.
Along the way, bloggers Laura Trevey of Bright Bold and Beautiful, as well as Ashley and Jamin Mills of The Handmade Home, will act as our woodland spirit guides, sharing their love of nature and their floral crown-making expertise. (More on these creative gurus later this week.)
Then, we're turning the tables on you! Get outside, explore your garden, make a floral crown for your daughter (or yourself), and share every step of the process using the #SavorSummer tag.
(Remember, there's a light at the end of this lush green tunnel -- delicious artisanal jams from our friends at The Jam Stand. See our official sweepstakes rules for giveaway details.)