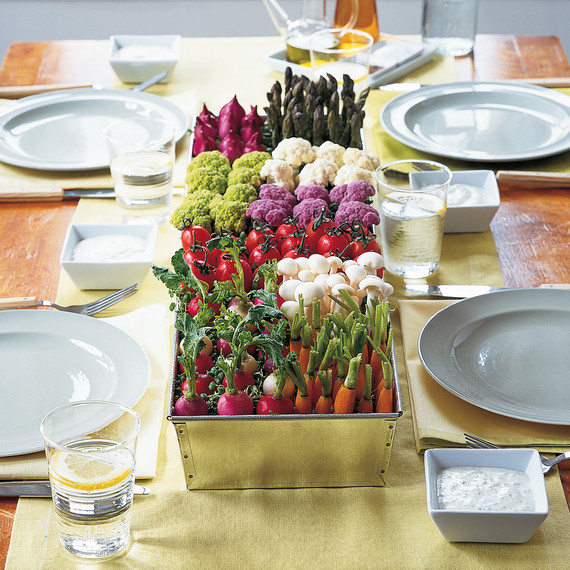 No, it's not in your head -- the world really is brighter come summertime. Every turn at the farmers' market brings some new shade into focus: sunny squash blossoms, vivid pea pods, the lushest red and blue berries, and heirloom tomatoes in every hue.
There's an opportunity here, and not just an edible one. From first looks to finishing touches, these are some of our favorite ways to decorate deliciously.
The settings: Tell guests "you're a peach!" with a place card that doubles as an amuse-bouche. For a figurative take that will last all season, fruity napkins will make their mouths water -- and dab up any indiscretions.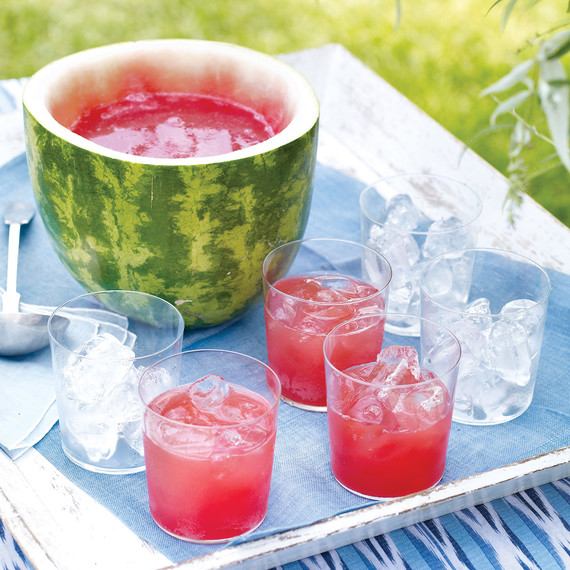 The favors: Send guests on their berry way with favors overflowing with fresh fruit -- or a wedge of pie made with the very same.