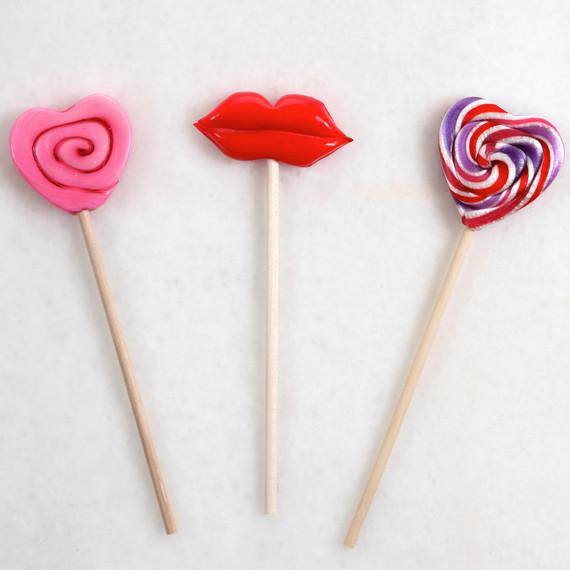 1. You've been working as a candy artist here for about two years, churning out everything from lollipops to sculptural installations. What intrigues you about candy-making?
I guess it's something I've always been interested in. I love working with my hands and creating, and making candy is a particularly interesting, design-oriented art. Most candy-makers come from pretty diverse backgrounds: here, we have puppet-makers, metal sculptors, stained-glass artists, and more. Candy-making is really an art, and that's what makes it so compelling.
As for how I actually learned to make sweets in a professional capacity, that worked a bit like an apprenticeship. I think people are aware that the candy-making process is intensive, but what they might not realize is that at a shop like Papabubble, we control the design of every single piece of candy -- which means every piece is unique. Each batch is different from the last, and that's a good thing.
2. What makes your confections different from the average mass-market candies?
When you stop by our shop and get to watch us create these little candies from scratch, you immediately feel better about where they're coming from. We're known for using really simple ingredients. You won't find any corn syrup in our candies, which is pretty cool, since it's hard to find a candy without that ingredient in it. We also believe in having a sense of humor about our product, being lighthearted, and having fun with the creation process. After all, the whole point of this business is to bring a smile to people's faces.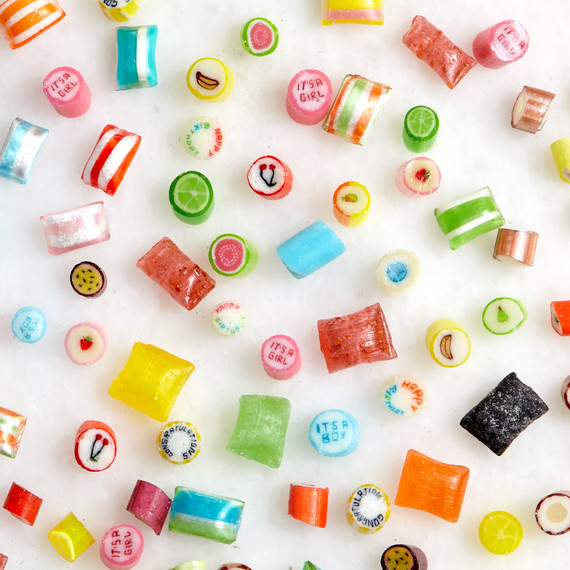 3. You've made some exceptionally beautiful lollipops in your shop, and you take custom orders too. Do you use molds to create the different shapes, or are the designs completely handcrafted?
It's great that people can choose their own flavorings and colors. That helps make things personal, and we have a lot of fun working on those custom pieces. We've got our classic lip lollipops that are shaped like a pair of red lips, and we've made glasses, mustaches, the Empire State Building, and more. We don't use molds for most of our lollipops, so it really takes an artist's hand to transform the molten sugar into the desired shape.
4. We're sure making candy isn't quite as easy as you make it sound. Can you suggest some precautions for first-time candy-makers?
Oh, definitely. The temperature can be a huge danger. Usually when people start making candy, they'll burn themselves once or twice working with the hot molten sugar. It's important to stay alert and take your first attempt seriously. But once you become comfortable with the medium, that sort of stuff just stops happening. Amateurs and professionals alike should make sure to protect against the hot temperatures by wearing candy-making gloves. Here at the shop, we actually use three sets, if you can believe that. The first are really thick fireproof mittens that we use when we pour the candy from the stove. Then, we put on some rubberized heat-resistant gloves for the kneading and stretching. After that, we put on a pair of green gloves which have a thin silicone covering, allowing us to create the finer details.
5. The flavors offered at Papabubble are eclectic and unexpected. Any favorites?
It's currently tied between two odd-flavored candies. One is from our hard mix, and it's this great pear-bergamot combination. I love that the flavor comes from all-natural essential oils. My other favorite is our mango-chile-pepper pebble, because we get our red chilis directly from New Mexico and they've got a really strong, delicious flavor. That's a softer-textured candy.
- - - - -