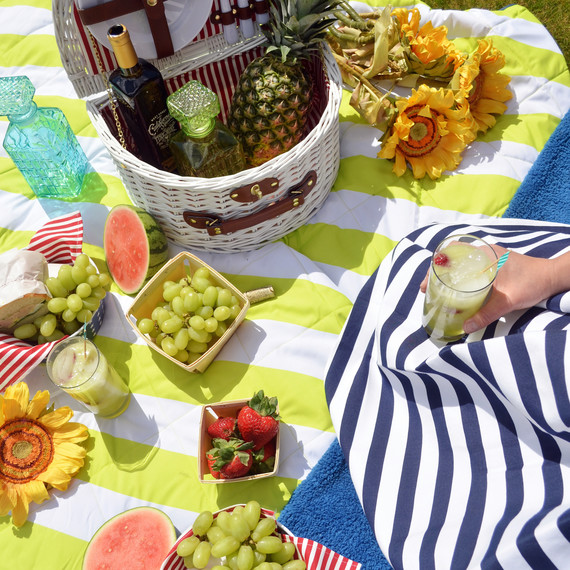 You don't need a reason to head out for a picnic. When the weather is nice, simply pack up lunch or dinner and head outside. A picnic turns an ordinary day or night into an instant party.
Even easier: Invite your neighbors to bring their own dinner to the park and meet up with you for a casual soiree any night of the week.
All summer long I keep a picnic basket stocked and ready to head out to the park at a moment's notice. When it's a cute picnic basket, like this white wicker basket from the Martha Stewart Collection at Macy's, I can leave it by the front door.
Always keep a picnic blanket in your car! You never know when you need to pop one out -- like at kids' soccer games. In fact, it's almost vital to have one that zips into itself and has a small pocket.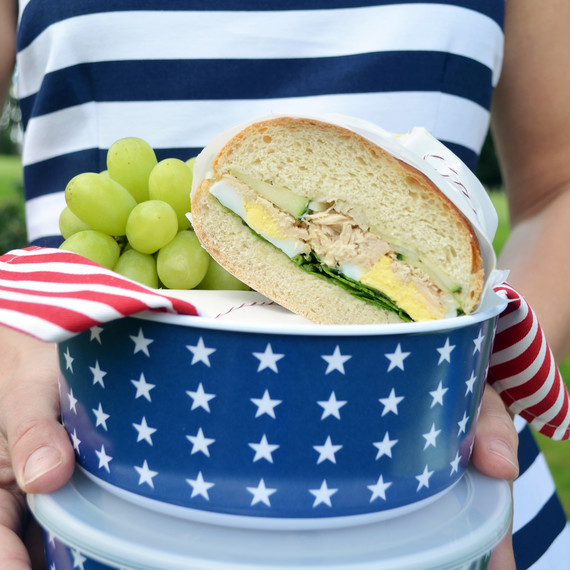 Sandwiches are my favorite picnic food –- and nothing beats a good tuna sandwich. This Tuna Nicoise Sandwich –- without mayonnaise –- is a refreshing summer picnic choice.
When honeydew melon is in season, the flavor is unbeatable. Turning ripe honeydew melon into a delicious cocktail -- like the Honeydew Agua Fresca -- is a fun spin on traditional summer beverages. I added rum to really kick it up a notch!
The sandwiches were packed in the Martha Stewart Collection Star-Spangled Melamine containers.