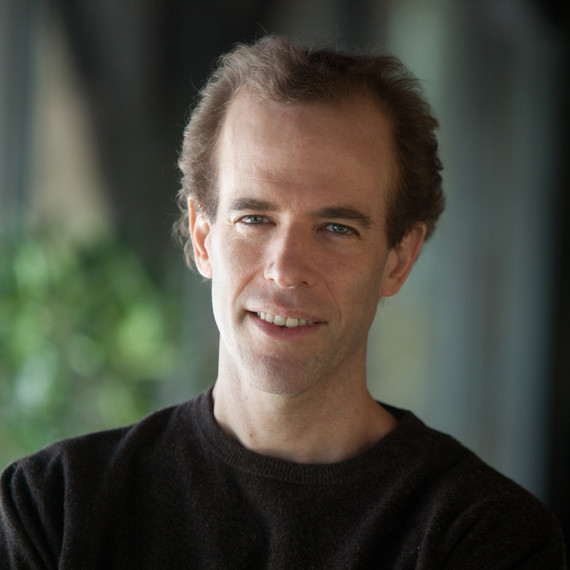 Regarding your book's title, what is the Third Plate?
The story of the book and the challenge behind it is to create a diet, a pattern of eating, and a cuisine around supporting what the landscape can provide. Farm-to-table is a step in the right direction because it is usually supporting local agriculture, supporting a direct relationship with a farmer and farmland, but it is not the answer to long-term sustainability. It doesn't force us into the kind of negotiations with food that truly support the land.

So going to the farmers' market -- like I did this morning to buy tomatoes and peas -- while good and smart is not the way to change the food system for the better in the long-term. It's not the change we need; the change we need is for us to support all the other crops that support the farmers' markets' tomatoes and peas. Tomatoes and peas are from a fertility perspective, from a soil perspective, very expensive crops.

We need to think about a larger farming system, with crops like millet and barley and rye, and legumous crops like cow peas and white beans and any kind of beans. All are great, they are just not coveted.
You're saying we need to diversify what we eat -- still aim to eat whole, real foods rather than processed, but diversify what we eat and what farmers raise and grow?
Yes, you know we have to. Monoculture means by definition we are imposing what we want to eat in abundance on the land, and ultimately the land will not provide. A natural landscape doesn't produce anything in monoculture. Diversity is what we look at when we look at a natural landscape, and what we have to do is mimic that in our diet and support a more natural landscape through a diverse diet. And that generally means we have to cook more too.
That sounds really good to me. But is this not about giving things up?
No, this is celebration -- from A to Z this is about hedonism. If you're giving up anything you're giving up the 8-ounce steak or the 8-ounce protein-centric plate -- I love steak too. And it's not about giving it up completely; it's about giving up that expectation for lunch and dinner seven days a week.
But celebration and even gluttony is still there. We just need to be gluttonous for the right thing and hedonistic for the right thing, and greedy for the right thing. It's about pursing the best possible flavors. The most truly delicious food is the most sustainable. Jaw-dripping flavor like the carrot with true deliciousness must be grown in the best soil, not in denuded soil -- and be grown locally. If it travels long distances, it will generally be less delicious and less nutritious. Pursuing the best possible flavor is doing the best for the earth.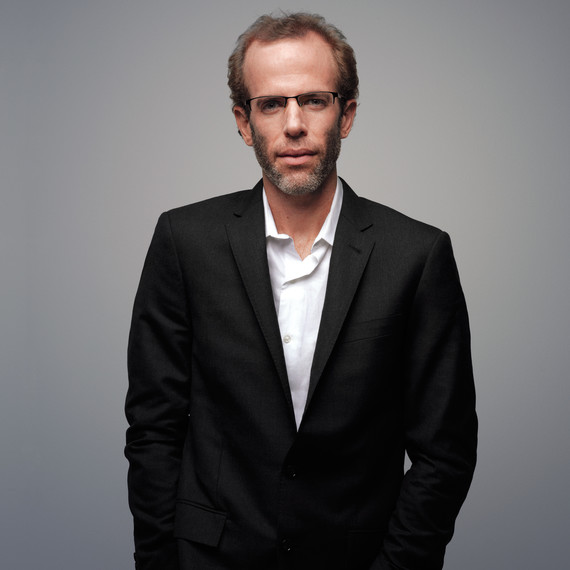 Do you think that restaurant patrons are ready for a more vegetable-centric plate? Can all chefs offer a third plate?
I think a lot of chefs are already. I don't think I'm launching a revolution; I'm actually responding to what I'm looking at all around me. Chefs all around the world are redefining a high-end dining experience by flipping the idea that we expect lobster, caviar, and foie gras on our plates. These chefs are cooking with lowly grains, with ignored vegetables, seeking out incredibly diverse cuts of meat and adding culinary intelligence to these ingredients. That is the challenge, that is the job, and they are turning the idea of fine cooking on its head. And that ultimately bleeds into everyday cooking. 



How should all this influence how home cooks make dinner?
They need to cook and to cook with more diversity. The future of our food system is diversity, not 15 types of tomato but true diversity that reflects the whole landscape. We need to support the whole landscape, the in-between, the rotation crops that farms need to grow to feed the soil. These crops, as well as the local grains and legumes, need to become key parts of our everyday diet.

A good third plate meal is whole grains with beans and even a little white rice, chopped tomatoes. It's cheaper than a fast food meal.

Watch Dan and Martha discuss the third plate, a new way of eating.
Visit Blue Hill restaurants
For more interviews, tune in to "Martha Live" on SiriusXM Stars Channel 109 weekdays 12pm ET to 2pm ET.