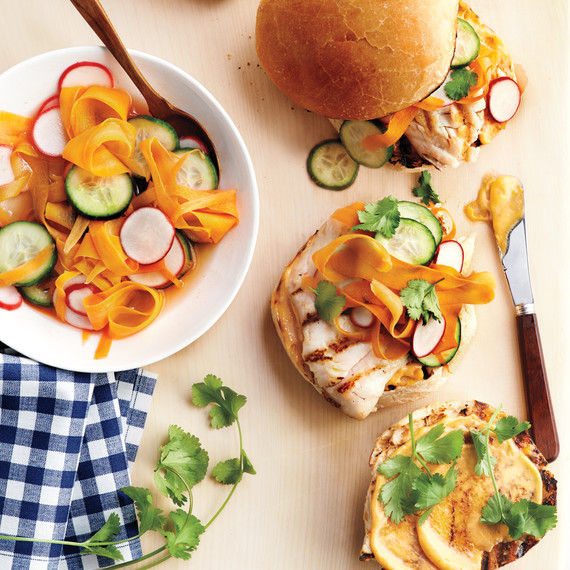 We think these sandwiches are worth flipping for. Each takes less than 30 minutes to make and the simply seasoned red-snapper fillets, chicken breasts, pork cutlets, and thick slices of eggplant take on a world of flavors thanks to a brief turn on the grill—and some easy condiments. Start with the best-quality bread available, and be sure to grill it, too, for maximum backyard bliss.

Grilled Snapper Sandwich with Pickled Vegetables
A fresh version of a fish sandwich; quick pickled carrot, cucumber, and radish are ready in the time it takes you to grill the fish and toast the buns (on the grill). Sriracha mayo brings it all together.
Get the Grilled Snapper Sandwich with Pickled Vegetables Recipe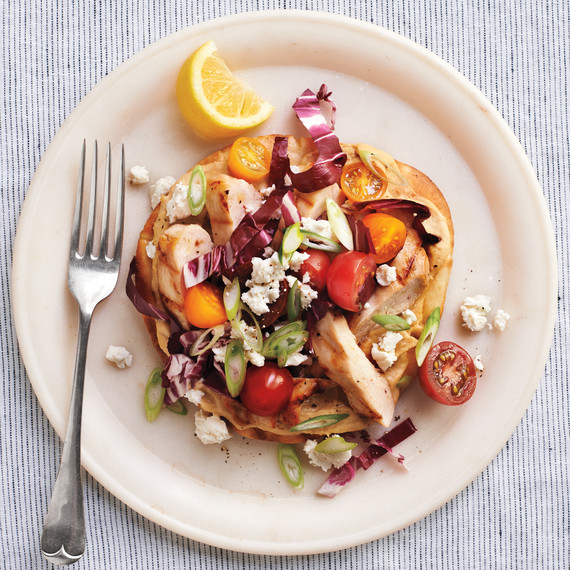 Mediterranean Chopped-Chicken Pita
Salad meets sandwich in our Mediterranean take on the grilled chicken sandwich. It's a knife-and-fork meal; simple grilled boneless, skinless chicken breast sits atop grilled pita that's spread with protein-packed hummus instead of the usual mayo. Then comes the chopped salad and a crumble of feta.
Get the Mediterranean Chopped-Chicken Pita Recipe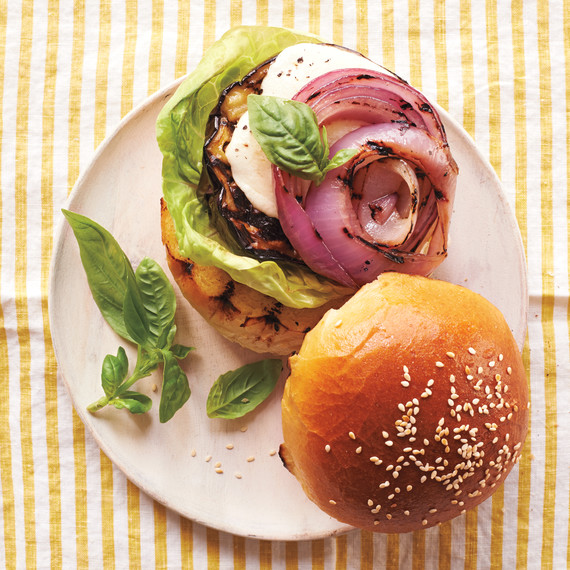 Eggplant-Mozzarella Melt
Step up your vegetarian grilling game with thick, smoky slabs of eggplant and sweet red onion draped in melty mozzarella. Brioche buns elevate this already irresistible combo.
Get the Eggplant-Mozzarella Melt Recipe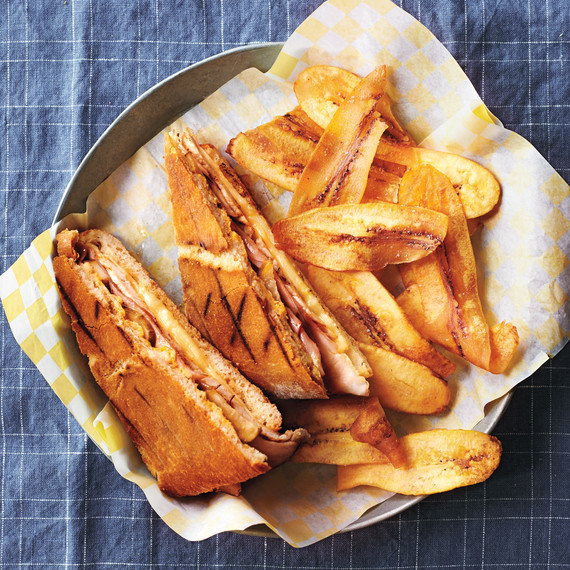 Grilled Cubano
The grill does double duty in our quick and delicious take on the Cuban sandwich. First boneless pork chops are grilled, then the sandwich is assembled and the whole loaf grilled before it's sliced into portions.
Get the Grilled Cubano Recipe
Watch how to make this fast and fresh chicken sandwich: