Ball mason jars may hold court on Pinterest, but our love of vintage kitchenware knows no bounds. That's why we're currently swooning over glass milk jugs, another versatile retro-rustic way to update your space and storage. Look for them at thrift stores or your farmers' market -- then try these three outside-the-bottle ideas.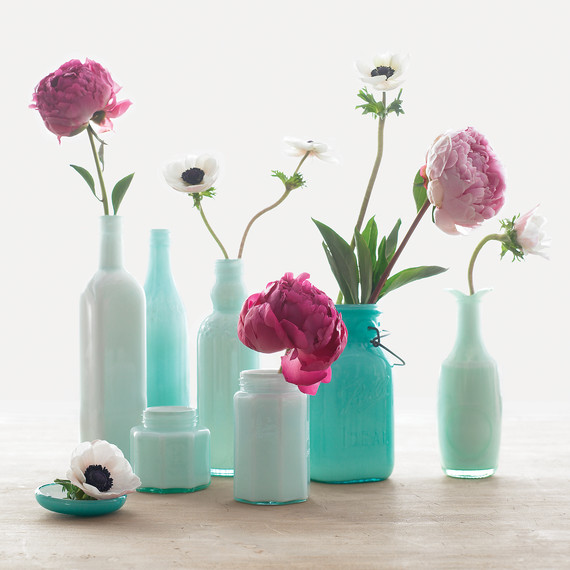 Get fresh. Flowers and milk are best bought locally, and a milk jug arrangement combines the two in style. The vase route is obvious, but we recommend the more ethereal water garden, where your bottle's long shape can showcase the beauty in stems and roots.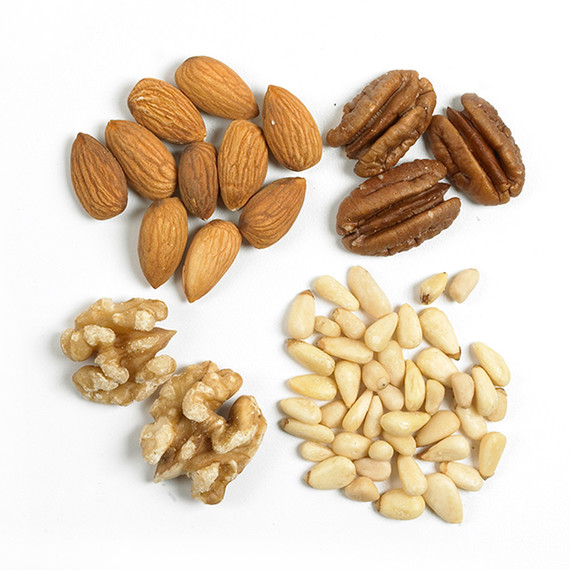 Bulk up. Creating your own bulk storage system will keep your shelves looking as smart as your shopping strategy. Tall, slender milk jugs are perfect for nuts, cereals, dried beans, and other items that can be poured rather than scooped. Prepare to feel no shame about leaving your snacks out on the counter.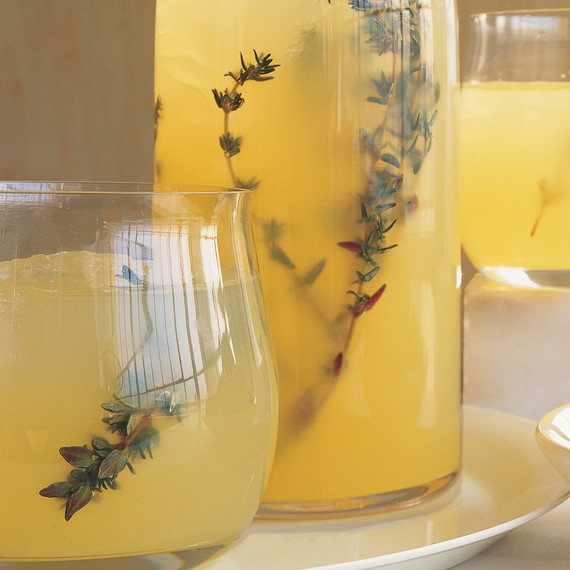 Swap bottles. You don't need us to tell you that a bottle can hold beverages, but embrace the aesthetic to turn recycling castoffs into permanent fixtures. A milk jug makes a fine pitcher for casual summer soirees or a home for the lemonade stash in your fridge. Even if you believe milk bottles are just for dairy, don't toss those jugs -- many farmstands offer discounts or incentives on refills, so look into options near you.
What are your favorite uses for vintage glassware?