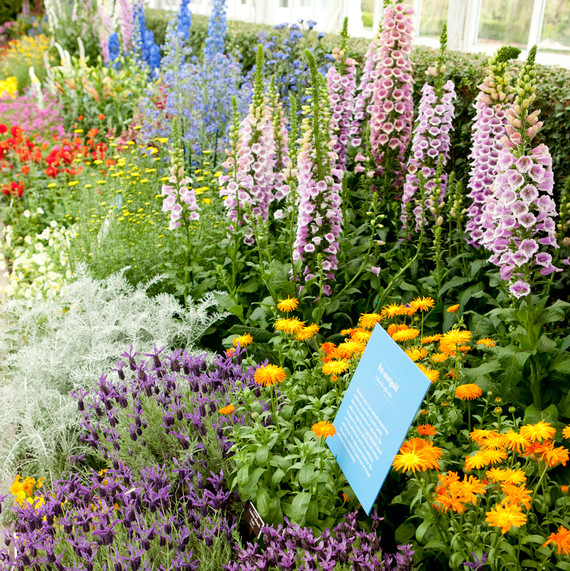 It's no surprise that "Groundbreakers: Great American Gardens and the Women Who Designed Them" caught our attention here at the MSLO offices. The exhibition takes an in-depth look into significant female contributions to the fields of garden design, photography, and writing in the early 20th century. It's set to run through September 7th, 2014, but with such an incredible array of events offered, we suggest you check it out well before summer's end.
According to Nick Leshi, Director of Public Relations at NYBG, this year's exhibition is particularly special and saturated with history. "It's so strange to think that the gardeners we've chosen to feature were creating these unbelievably intricate gardens long before they were even allowed to vote," he reminds us. "We wanted to honor their accomplishments with a truly spectacular show." Word to the wise: before your visit, be sure to download the innovative Groundbreakers app, which provides an enhanced experience for all smartphone-toting visitors (as well as any curious out-of-towners). As you move through the exhibit, you'll be able to use your mobile device to overlay historic photographs of the gardens with their real-life replicas.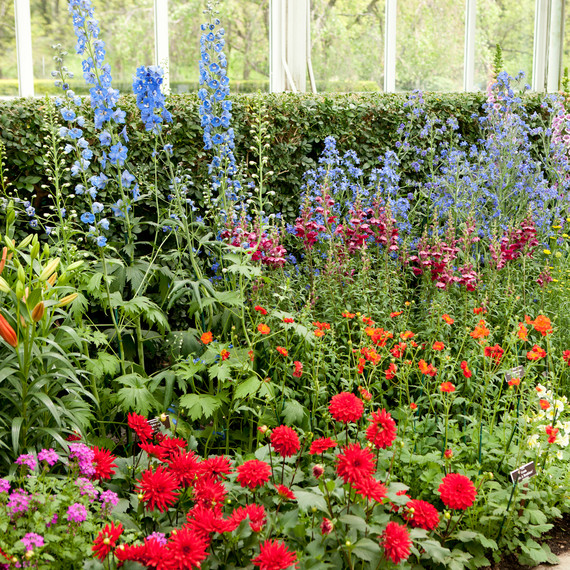 If you do live nearby and are planning to come visit the garden in person, Leshi suggests that you begin by spending some time in the Enid A. Haupt Conservatory. There, you'll find a flower show evoking the Rockefeller estate garden designed by renowned landscape artist Beatrix Farrand. You might also choose to wander through the Library Gallery's extensive photography exhibit, curated by famed landscape historian Sam Watters. The inclusion of vintage garden photographs is a nod to the female photojournalists whose work helped to broadcast the City Beautiful movement of the early 1900s.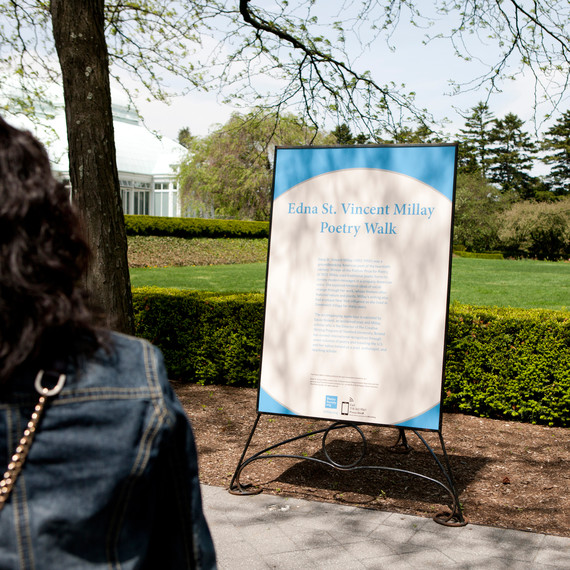 Botanists and bookworms alike can also elect to participate in the poetry walk, which features the work of Edna St. Vincent Millay. In addition to being a contemporary of the featured gardeners, much of Millay's poetry focuses on nature and the great outdoors; in fact, she was a gardener herself. Among the other eclectic event offerings are the new "Jazz Age Evenings," which feature cocktails, concerts, and dancing. With a "Roaring '20s" theme, big-band music, and dancing lessons, these swingin' parties are not to be missed, says Leshi. "This'll be one of our most fun events, and it's a great way for people to strengthen their involvement with NYBG."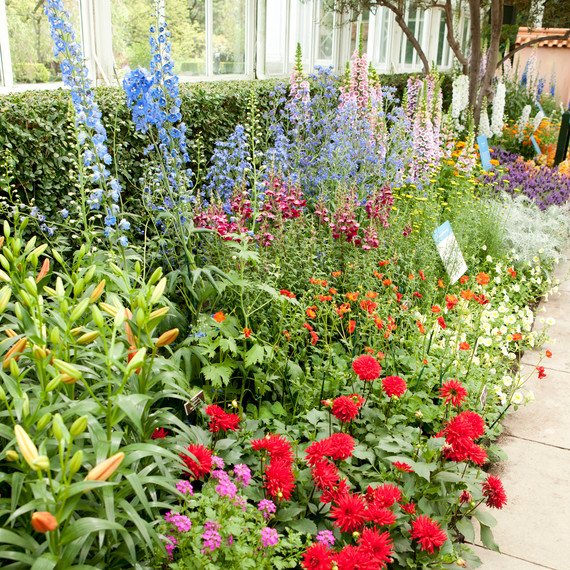 But what we find most exciting about this event are the lessons we can glean from the work of the main featured gardeners. Karen Daubmann, Director of Exhibitions and Seasonal Displays, highlights three important rules these women lived by while designing their respective gardens.
1. Patience is key.
Beatrix Farrand, celebrated designer of the early-20th-century Rockefeller garden, spent years planting and pruning the estate grounds. Even after the designs were set, it took years for things to fall into place the way she'd envisioned. "Granted, it was an immense undertaking," says Daubmann, "but Farrand really took her time calling in new plants, doing research, and learning from her travels. Nothing was rushed or hurried along."
Take the time to make each element of your garden picture-perfect with the Martha Stewart Collection Bypass Pruner.
2. Make it personal: Treat your garden as a curation of your favorite plants.
Making plant "rosters" is one way to do this. Several of the gardeners featured in the exhibit would make lists of the plants they wished to include in their gardens, detailing what made specific plant varieties special or beautiful.
You can use this gorgeous Martha Stewart Collection Vase to remind you of your favorite blooms even when you're out of the garden.
3. Advance planning will help you avoid scaling catastrophes.
"Farrand would craft incredibly large-scale mock-ups. She would have the exact features of the space made out of plywood to make sure she'd gotten the scale and proportion exactly right, and she and Abby [Aldrich Rockefeller] would get together every August and September to evaluate the space before moving forward with any new plans."
You can map your garden's layout and prepare the soil properly with the Martha Stewart Collection 3-Tine Cultivator.