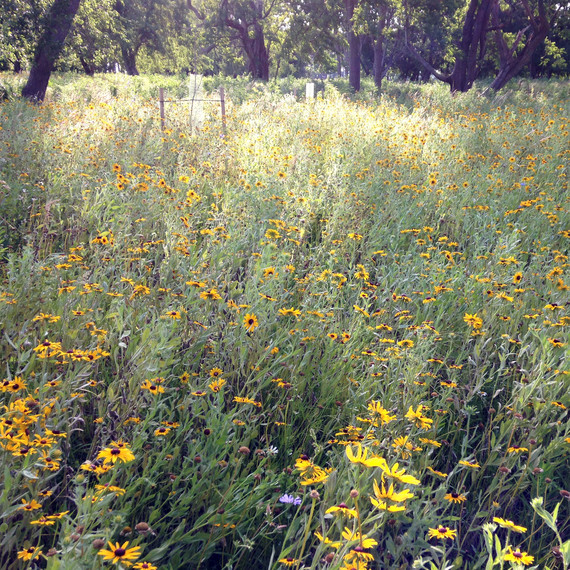 On Chesterhaven Beach Farm, we grow native plant material in grand quantities, creating the perfect habitat for birds and bees to convene. Flowers attract pollen-loving creatures, like butterflies, other pollinating bugs, and hummingbirds. Last summer, we even spotted a blue grosbeak, a rare bird in our area.
We look forward to continuing the trend of attracting winged creatures as our fields mature. We plant about 40 acres in total. For the last three years, we've been tending about 15 acres of wildflower. The first year, they sleep; the second year, they creep; and the third year, they crawl. That means this should be our year!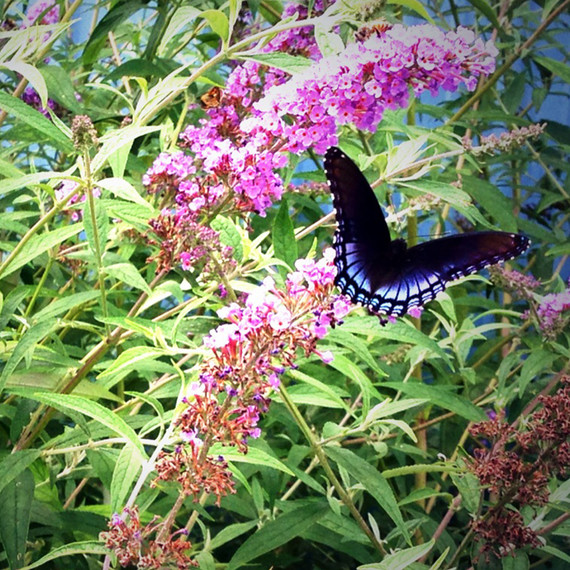 We've planted our expansive fields in crimson clover, yellow clover, buckwheat, and mustard and have a bordered the fields with red and white clover. We've planted more than 1,000 lavender plants, and we're adding these bee-loved plants: Salvia Greggi, blackberry, blueberry, germander, creeping and flowering thyme, swamp milkweed, butterfly weed, smooth blue aster, New England aster, partridge pea, oxeye daisy, lance-leaved coreopsis, plain coreopsis, showy tick-trefoil, purple coneflower, wild blue lupine, wild bergamot, beardtongue, black-eyed Susan, and bee balm.
Not all but many of these plants attract pollinating insects. All of this plant material is indigenous to our area, and that is why our consulting ecologist selected them. Many will provide nectar and pollen for the bees and other winged creatures and will come back stronger with each year.
It takes years to create and establish a habitat for winged creatures. Essential elements of a habitat must include plant material that is indigenous to the region, as well as shade, food, and a steady source of clean water. Dead trees provide a safe haven for birds to protect their young. For birds and butterflies to start returning and feeling comfortable in the space, they need time to acclimate and get settled to thrive in future generations.
Of course, our winged guests are very welcome at Chesterhaven Beach Farm. Likewise, our honey and body products are purely a reflection of the flowering plants and trees that surround our apiary.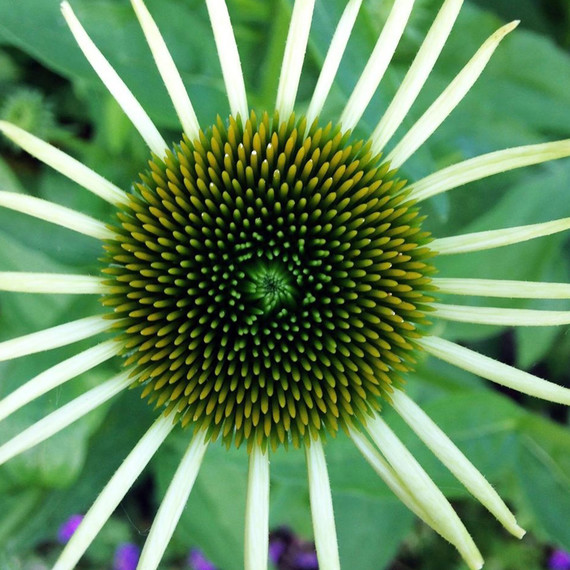 Shop Waxing Kara health and beauty items and food handcrafted with honey from the Chesterhaven Beach Farm.