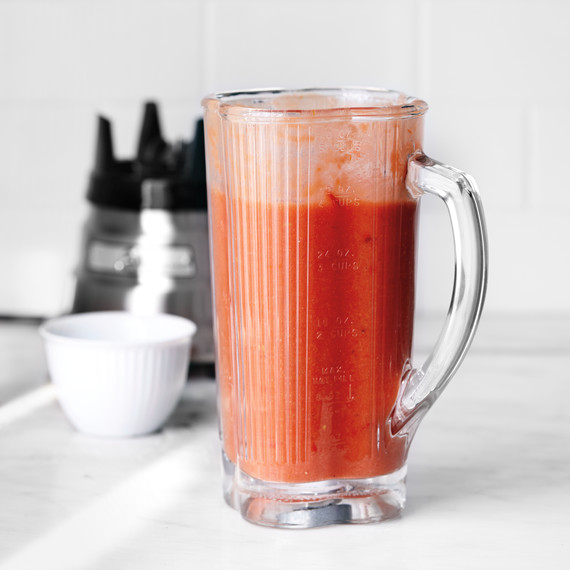 There's no such thing as too many tomatoes. But if you find yourself with more than you need, toss extras into a blender for a quick gazpacho. It's a great way to use tomatoes that are just on the cusp of being overripe.
Plus it's a no cook, super quick recipe just the thing for dinner on a hot summer night. Works for vegans and vegetarians, and all kinds of tomato lovers! No pots or pans required, just a couple of bowls, a chopping board, knife, and a blender.
Our recipe calls for red wine vinegar, but any vinegar will do. Try Champagne vinegar for a lighter touch, or balsamic for a sweeter flavor. You can even use lemon juice or any citrus juice. Experiment and see what you like.
The hardest part is waiting; allow 30 minutes for the soup to chill -- and the flavors to mingle. Then enjoy your blender gazpacho in a cup or a bowl.
Get the Blender Gazpacho Recipe
Learn more about tomatoes