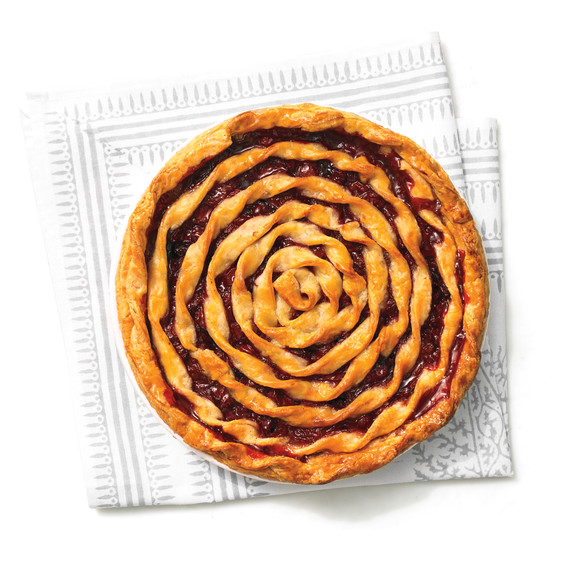 Two things the Fourth of July isn't complete without: pie and pyrotechnics. Combine the two by switching out a standard lattice piecrust for a swirl of twisted dough reminiscent of fireworks (specifically, the "spinner" effect). As it bakes, the cherry filling bubbles up, peeking out from the twirled dough to hint at what's inside.
"Spinner" Piecrust
Try this method with any lattice-top fruit pie, like our sour cherry.
1. Using a pastry wheel, cut rolled-out dough into 1/2-inch-wide strips. Gently lift one strip from each end, twisting in opposite directions to twirl.
2. Starting at center of pie, place dough over filling in a spiral, connecting new strips as you go (gently pinch adjoining ends together). Brush outer edges of bottom crust with egg wash, top with twirled strips, and pinch to adhere.
3. Brush dough with egg wash. Bake pie according to recipe.