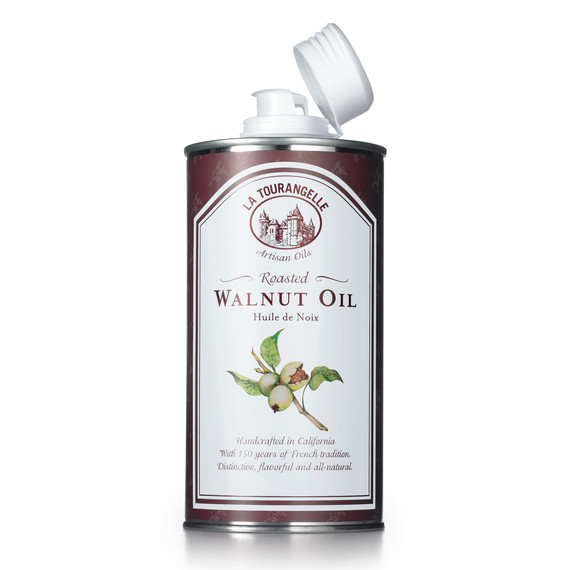 The rich, roasted flavor of this sleeper ingredient gives finesse and resonance to a range of winter dishes, plus salads, baked goods, and the simplest vegetable sautes. It's never been easier to work into your culinary repertoire: Traditionally produced in France, it's now made in the United States as well, so it's more affordable and readily available.
All About Walnut Oil
Roasting the walnuts before they're pressed and filtered gives this oil its distinctive warm flavor. Like walnuts themselves, the oil is an excellent plant-based source of polyunsaturated omega-3 fatty acids. Because exposure to light and heat can quickly turn the oil rancid, buy a brand sold in a metal tin and refrigerate after opening.
Whisk
Whisk it into vinaigrettes for bitter or peppery greens like Belgian endive, chicory, frisee, and arugula. Its nutty depth stands up to such assertive vinegars as red-wine and tarragon.
Drizzle
Drizzle it over a winter salad of crisp, tart apple with celery and pecorino. It's also delicious on fresh or cooked vegetables like fennel, carrots, and butternut squash, or try it on a mix of Brussels sprouts and mushrooms.
Stir
Stir it into cooked rice or mashed potatoes for added richness. Use it as a finishing oil for pastas and hearty soups such as minestrone. Use it sparingly in place of mayo in chicken salad.