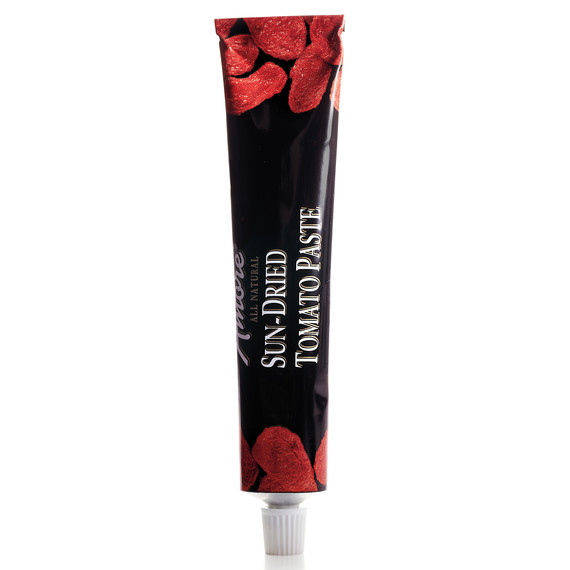 Don't confuse sun-dried tomato paste with the regular kind. Its intensity, which comes from slowly dried tomatoes, translates into a rich, savory, thick puree. It adds complexity to pasta sauce, but when you think beyond tomato-based dishes, a whole new world opens up.
How is sun-dried tomato paste made?
Ordinary paste, even double-concentrated, comes from tomatoes that are simmered until reduced. It's a kitchen staple, but the flavor is one-dimensional. When tomatoes are slowly dried in the sun (or an oven), though, their natural savory flavor compounds become more potent. They are then ground with oil, vinegar, salt (add more accordingly), and spices.
Stir
Stir it into hummus to take the dip in a tangier, Mediterranean direction. Add 1 tablespoon paste for every 1/2 cup hummus.
Whisk
Whisk it into eggs for an omelet or scramble to season the eggs and any additions. Use 1 teaspoon for each egg.
Spread
Spread it on sandwich bread as a sweet-tart and more healthful alternative to mayonnaise; try it with tuna, egg, or chicken salad.
Buy
Our test kitchen loves Amore sun-dried tomato paste.