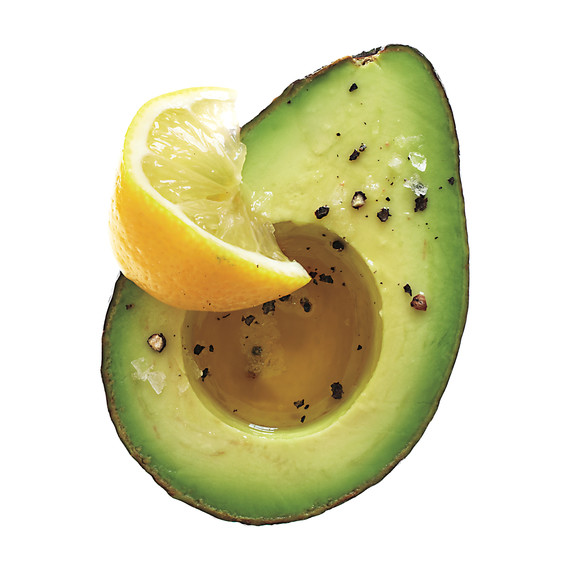 No matter what else was on the menu, my childhood dinners unfailingly featured two things: white rice and a salad of spinach, cherry tomatoes, and avocado. Spinach was the only vegetable my dad would touch -- hence the heavy rotation -- but for me, the real star was the avocado. And thus began a lifelong infatuation.
One of the keys to a healthy diet? Find nutritious foods you love to eat. Yes, a varied diet is ideal -- but with so many fresh and delicious options appearing with each new season, why force the ones that don't do it for you? Avocados are super versatile and something I reach for most days. Here are some of my favorite ways to enjoy them at any hour of the day.
On toast. Avocado toast has become more and more popular -- but our latest take, which pairs sliced avocado with coconut oil, chili flakes and a squeeze of lemon, is the only one I want to eat. It's also a great way to finish up a jar of coconut oil.
In a smoothie. Could this mix of avocado, silken tofu, and pear juice be any creamier? This satisfying shake is rich, refreshing and downright craveable.
In a salad. One of nature's most perfect pairings, avocado and peak-season heirloom tomatoes need little more than olive oil, coarse salt, and freshly ground pepper to finish the job. You could add fresh herbs too -- try basil for a dairy-free spin on Caprese, or mint for a Grecian vibe.
In a taco. Avocado and black beans make a hearty filling for vegetarian tacos, which are topped off with shredded kale and toasted sunflower seeds. Avocado plays nicely with beans -- try it on chili or veggie burgers too.
For dessert. Avocados are the base of this delicious chocolate pudding. Better still? It's a no-cook operation that can be made in advance.
And if you don't have time for a full meal (or just feel like keeping things simple), you can't go wrong with these avocado upgrades. A fellow editor recently turned me on to her favorite pairing: chopped avocado and kimchi. My personal favorite combo: Parmesan cheese, lemon juice, salt, and pepper.
What's your favorite way to enjoy avocado?