We have a deep appreciation of that American classic the Ball jar. And our affection goes far beyond the usual canning -- these mason jars are so versatile, we even bring them to work to transport our lunch. Art director Courtney Hechler stays hydrated by drinking lots of water from the Ball jar she uses as her glass.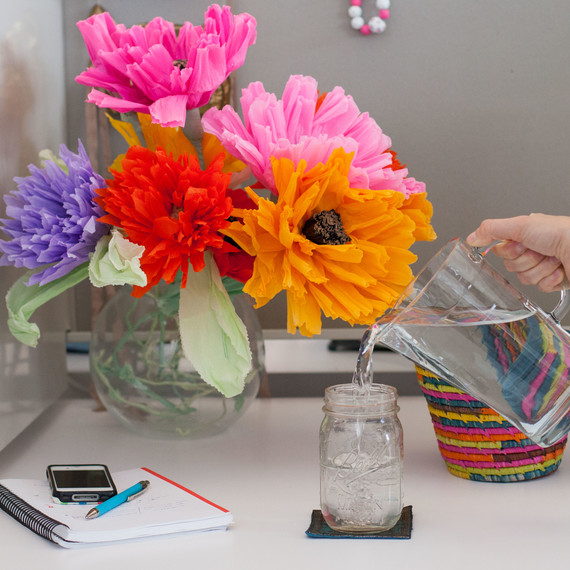 I've been making variations on this Roasted Sweet-Potato and Farro Salad for a while now. When I bring it for lunch, I pack it into a Ball jar so the greens don't get soggy but the farro can still absorb the dressing.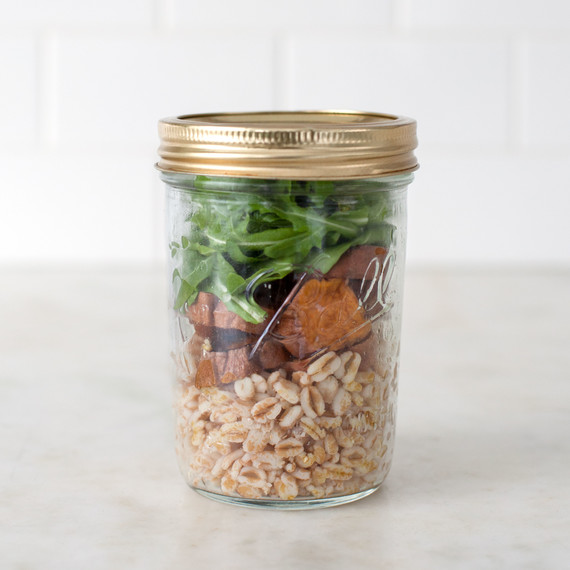 You can often hear jars clinking as Emma Aubry Roberts totes her lunch to work. She carries one of her favorite breakfasts in a Ball jar -- yogurt and granola parfait.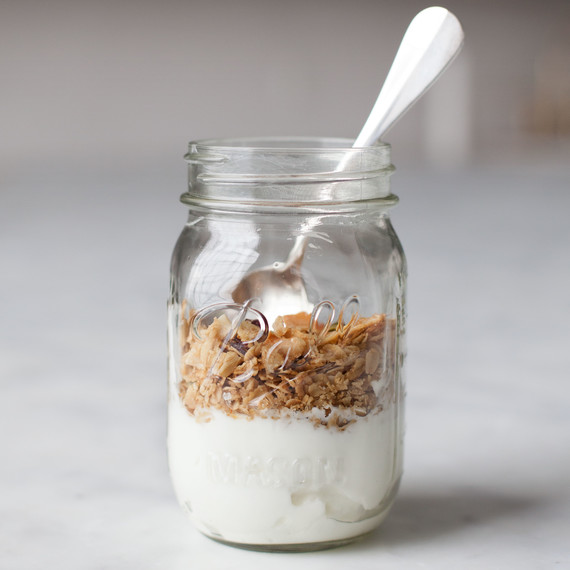 It's really not suprising that project manager and baker supreme Christina Tobia brings cake to work -- and her coworkers are deeply appreciative when she makes enough for the office. Today she brought some layered cake and strawberries in a mason jar as a mid-afternoon snack for herself, using some leftover chiffon cake.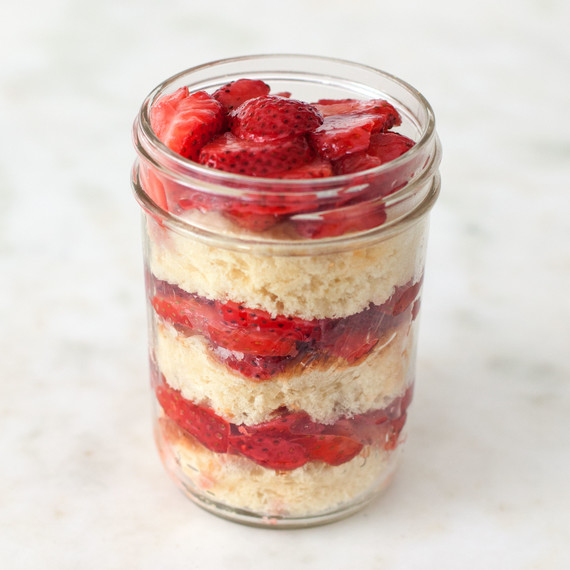 Our photographer Mike Krautter has a very Zen desk -- and if you look carefully, you'll see he keeps his bamboo in a Ball jar.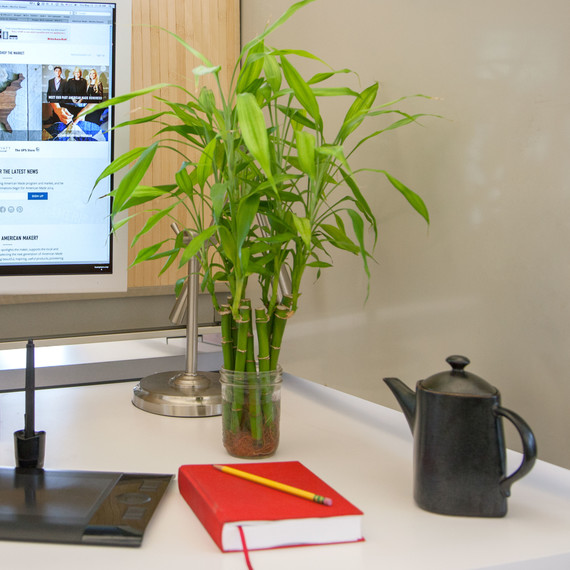 Some jars are bigger than others, and Web producer Lauren Magenta just might have the largest mason jar around. It's perfectly sized to hold the beautiful peonies she bought on her way to work today.
Tell us: How do you use Ball jars?