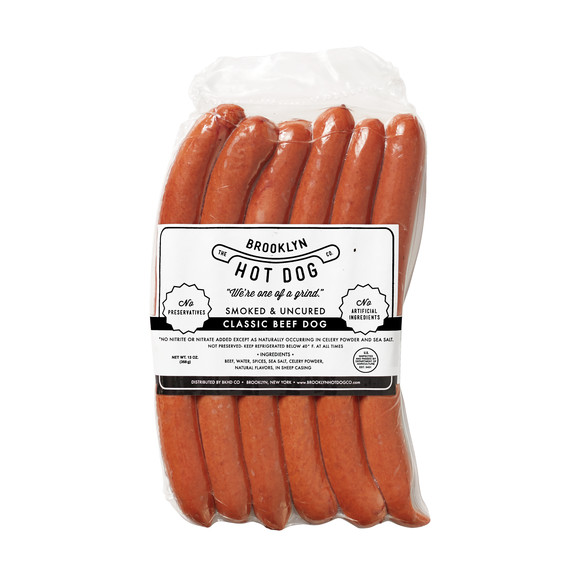 Brooklyn Hot Dog's Classic Beef Dog
These dense dogs are 100 percent beef and have a long, skinny shape. $38 for 18, deandeluca.com.
Pearl Beef Frankfurt Sliders
You'll only need one kind of bun for your cookout with these hearty hot-dog patties. $8.25 for 12, pearlmeat.com.
Nathan's Original Recipe With Natural Casings
The casings on these traditional New York dogs have a satisfying snap. $15 for 18, nathansfamous.com.