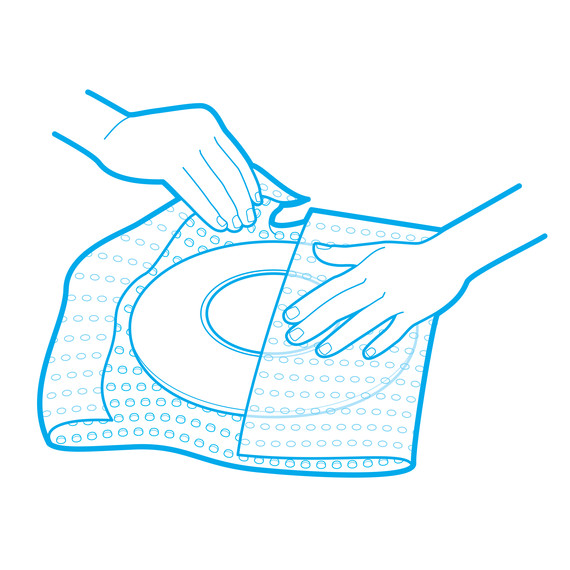 From booking trucks to coordinating movers, relocating everything you own comes with many stressors. The worst? Unpacking a box only to discover your grandmother's china didn't survive the journey. We talked to Sperry Hutchinson, U-Haul product expert and spokesperson, for the best do's and don'ts to know when packing up for your next move. From lining the bottoms to loading up your vehicle the right way, here's how to keep your belongings safe and intact—and keep your cool the whole time. 
Pad, Pad, Pad
First, be sure to line the bottom of your boxes with padding, even if it's just crumpled paper. When you press down on whatever padding you choose, you should not be able to feel the bottom of the box. "Lining the bottom of the box adds a ton of strength and helps cushion your items," says Hutchinson. Next, pad each of your items with anything from bubble wrap and foam sheets to packing paper or even old towels. "It's really the cheapest insurance you can provide to guarantee your belongings stay in great shape."  
[HOW: To Transport Houseplants During Your Move]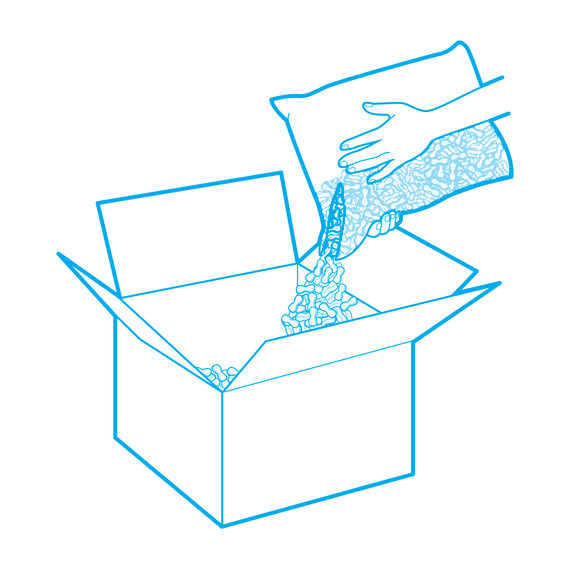 Fill It Up
When it comes to packing up, less is not more. In fact, underfilling your boxes is the most common mistake people make when packing according to Hutchinson. "Remember that a full box is a happy box—this prevents your things from shifting inside and damaging one another," he tells us. "It also keeps corners and edges strong to resist crumpling, and it makes the whole load more stable once you're on the road." If you're worried the box will be too heavy to lift, Hutchinson suggests opting for a smaller box. If you have small gaps left in your box, fill them up with crumpled paper. 
[HERE'S: 13 Other Supplies You'll Need on Moving Day]
Go Heavy First
From loading items into your box to loading boxes into your truck, always think heavy items first. When packing a box, this will help give it a stable base and prevent lighter, more delicate goods from getting crushed, according to Hutchinson. "Once everything is boxed, load your truck or trailer just as you did with your boxes—heavier items first. This is most important as it helps keep the load inside the vehicle stable and minimizes the chances of damage due to things shifting around." The best part? "You get the hard work out of the way early!"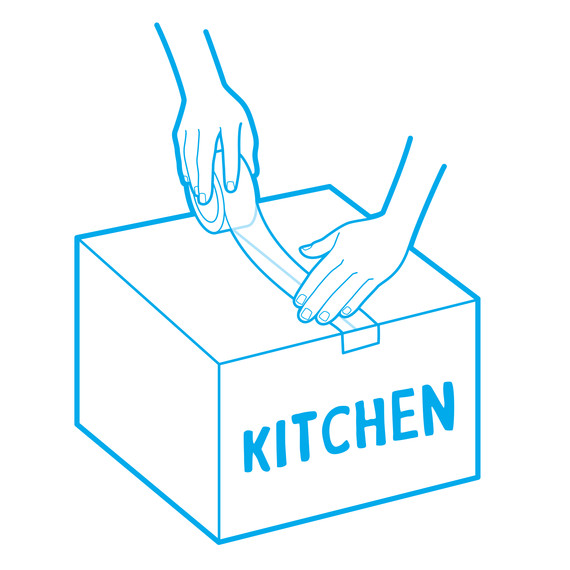 Stay Organized
To stay sane during your move, you'll definitely want to stay organized. And while it may be tricky in the midst of moving chaos, Hutchinson recommends labelling each box as you go (you'll thank yourself later). "Writing the room and items within on the side and top of every box is a big time-saver and will keeps things moving as you unload." This will also help you quickly and easily find what you need once you begin settling into your new space. Print out our downloadable labels here.