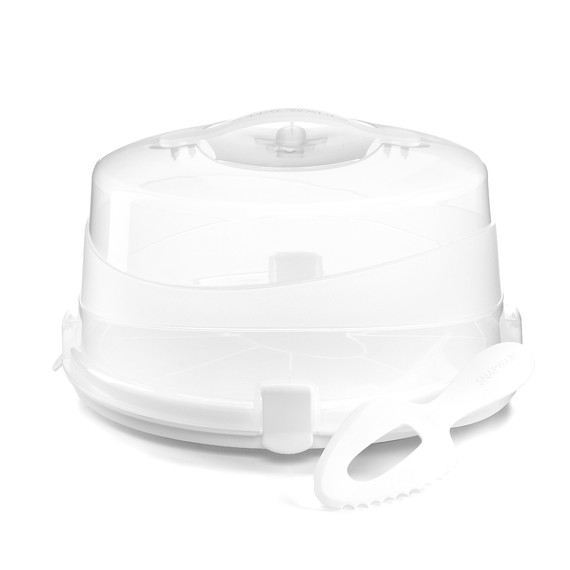 Why You Need It
Whether you're celebrating a birthday, a holiday, or having a party just because, a cake is a great way to celebrate the occasion. Here are some other reasons a cake carrier is essential:
Frosting and decorations will stay put. No more pulling off half the cake with the tin foil or plastic wrap.
Your cake will stay fresher for longer.
No spills, no messes, no fuss.
More About the Martha Stewart Collection™ Round Cake Carrier
It protects cakes with a 6-inch-high clear plastic dome and a secure locking base
Holds and stores cakes or pies up to 10-inches, plus cupcakes, cookies, and more
Measures approximately 13 inches in diameter
Cleans up easily with warm, soapy water
Has a limited lifetime warranty
Buy Your Martha Stewart Collection Round Cake Carrier Here