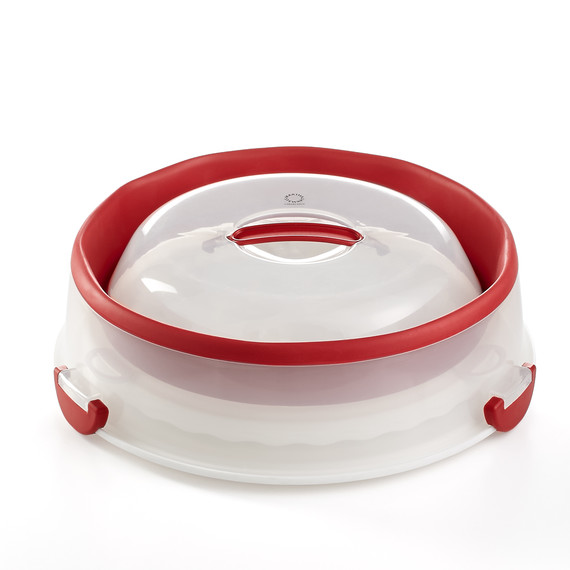 Why You Need It
Here are a few reasons for investing in this handy device:
Icing and decorations will stay in place.
You'll avoid spills, messes, and fuss.
It keeps baked goods fresher longer.
This particular model collapses, so it's easy to store.
More About the Martha Stewart Collection™ Cupcake Carrier
The lid can be raised to make room for tall, layered cakes and lowered to hold up to 24 cupcakes. With locks on the sides and an easy-carry handle, this carrier is the secure way to take your baked goods on the road. And its collapsible design makes it convenient to store.
Buy Your Martha Stewart Collection Collapsible Cupcake Carrier Here