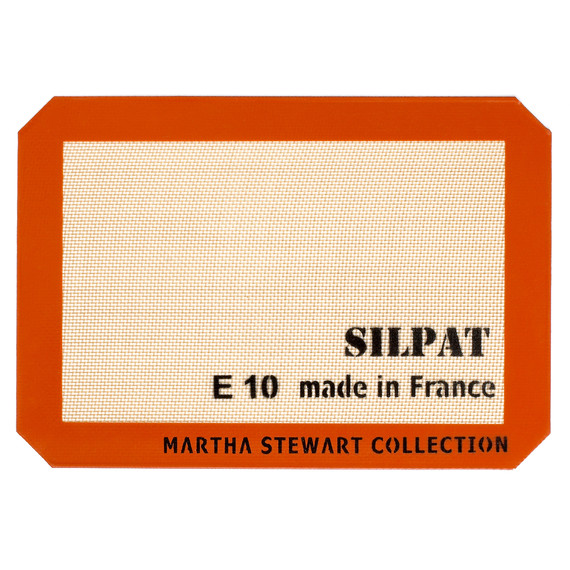 Why You Need It
A Silpat -- a nonstick silicone baking mat -- is a kitchen must-have. You can use it for everything from prep work to baking. Plus it's affordable and reusable. Here are some more reasons to have one on hand:
You can use it when prepping food (rolling out dough, for instance).
It wipes off easily, making it simple to clean.
It's flexible and reusable. Use it in place of parchment paper or aluminum foil.
It doesn't require greasing or spraying ahead of time.
Recipes That Use a Silpat
Our baking mat -- made by Silpat for the Martha Stewart Collection:
Features an exclusive silicone and fiberglass nonstick construction
Wipes clean
Comes in half-sheet size that fits the Martha Stewart Collection 18in x 13in Commercial Baking Sheet
Can be used thousands of times
Resists temperature from -40 to 482°F
Is freezer and microwave safe
Has a limited lifetime warranty
Buy Your Martha Stewart Collection Silpat Here