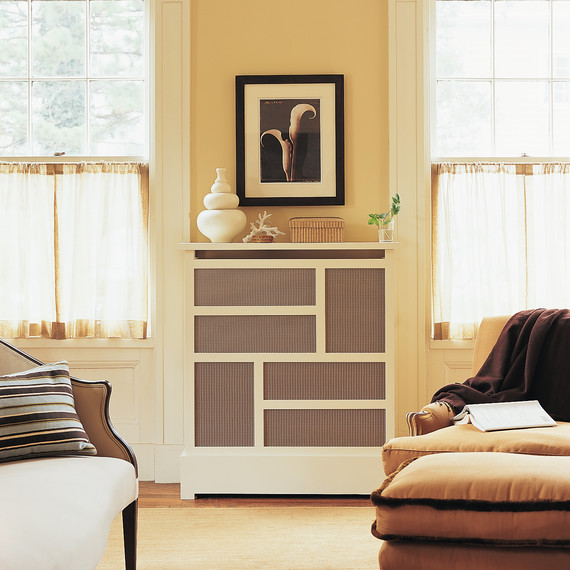 Clunky, old-fashioned radiators are a fact of life for many renters and homeowners. But now that it's no longer pumping out heat, why not turn this winter workhorse into a stylish statement? These inspired ideas from around the Web transform this functional necessity into a fetching focal point.
Put a coat on it. A painted finish takes your heater from eyesore to eye-catching. Think bold brights, serene pastels, daring ombre, and beyond. Just make sure to use heat-resistant paint or spray paint for metals -- and protect yourself from the noxious fumes from such paints by wearing a dust mask or gas mask.
See More Colorful Decorating Ideas
Box it up. If you're up for some basic carpentry (or willing to purchase a store-bought fixture), a box cover can transform a radiator into a reading nook ... or minibar. We don't judge. You can leave the cover up once the seasons turn, but do make sure it's well-ventilated and, of course, fire-safe.
Have you tried any of these? Seen other can't-miss radiator ideas?