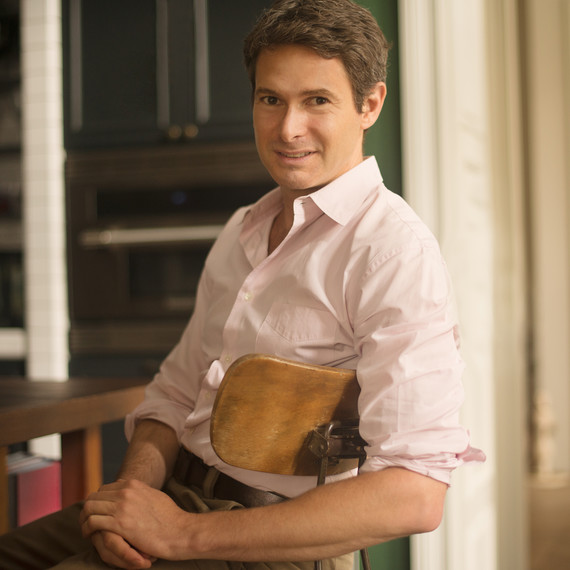 If Beyonce, Calvin Klein, and Hilary Clinton trust Bronson van Wyck to throw a party, chances are good that he's the real deal -- a master of ceremonies who knows how to marry taste with creativity; organization with whimsy. The preternaturally talented events planner (his Twitter bio reads: "Born to party. Forced to work.") started his career as a protocol aide for then-U.S. ambassador to France, Pamela Harriman, before he found his true calling -- planning exquisite events that put a premium on style. Today, Van Wyck works alongside his mother and sister at Van Wyck & Van Wyck, a prestigious New York City-based event design and management firm. With summer just around the corner, he shares his best tips on throwing a successful outdoor party.
What are some simple ways to dress up an outdoor party?
Focus on the lighting. Fire in any form is great -- torches, candles. I love luminarias: I take white paper bags, fill them with sand, and put candles in them. You can line the perimeter of the party with them. The other thing that's great is hanging stuff--fabric, streamers, lanterns, chandeliers hanging from trees is always fun. My last decorating tip: Bring something that typically belongs inside outside. I'll roll up a rug and bring it outside along with a couple of couches. There's something great about seeing something outside of its normal environment.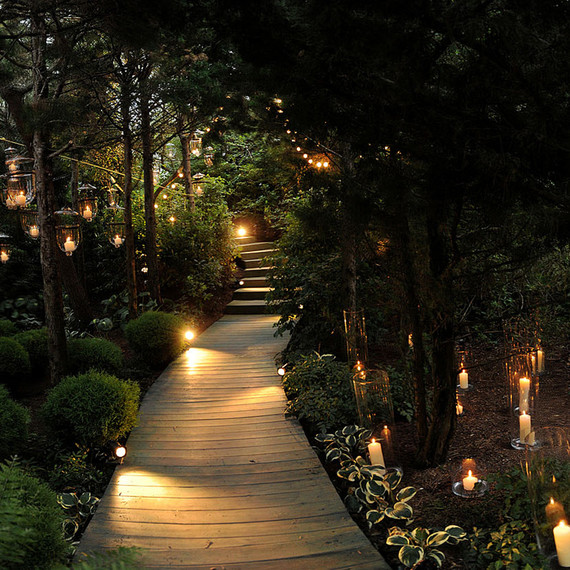 If it's a scorcher of a day, what should you do?
Shade. If there isn't a porch or tent that offers some shade, I'll take a piece of fabric, put grommets in it and pull it out from the house for some shade. Ticking fabric is great for that.
What type of foods should one serve at an outdoor event?
I like my food cooked in the summertime. It's great to have a salad, but a lot of times, summer entertaining means amateur night; you get people who don't normally cook taking charge of the main course. I don't want a raw piece of chicken. Nor do I want to eat ceviche on a hot night. Salty foods are nice. They make you drink more, and that cools you down.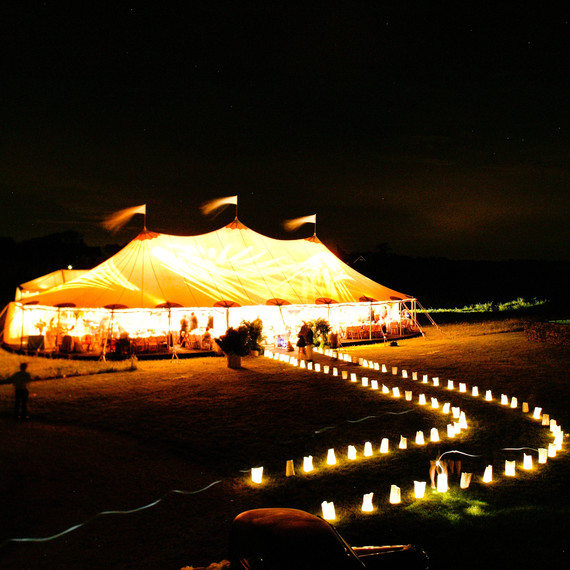 How do you create good party flow?
The best parties take place in places that unfold. That doesn't necessarily mean it has to be linear. It can be more circuitous. You want to have a space that allows people to do different things and feel different ways. So if people are dancing in one area, be sure there's a place that's calmer and quieter. If people are gathering to watch a game on TV in another area, have another place where people who aren't invested in the game can talk. That said, you need to keep those spaces united somehow. There's nothing worse than a party that scatters to the wind in a bunch of different spaces that are unconnected.
How do you keep the kids entertained at a party?
Kids have fun if you've planned it. You don't want kids to show up and then figure out what to do with them. Figure it out before they get there. So if you want them to play croquet, set up the wickets and the mallets and the balls before they come.
For more interviews, tune in to "Martha Live" on SiriusXM Stars Channel 106 weekdays 12pm ET to 2pm ET. Call in with questions: 866-675-6675.