When he was traveling for business, Christophe Pourny's business partner Jason found himself using the duo's Furniture Tonic to shine up his shoes before walking out the door. They reformulated that product to create a small-batch Shoe Tonic suited for use on high-end leather goods and furniture.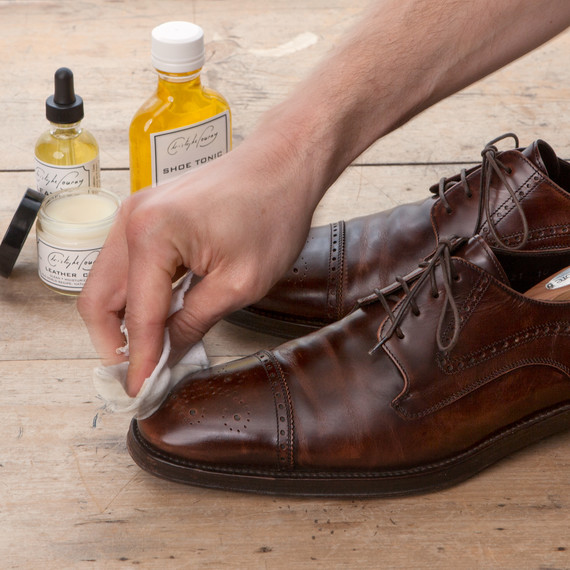 Keep your leather-care products by the front door or the closet where you keep your shoes; you'll be able to grab them whenever you need a quick touch-up.
Prevent cracks and wear from starting in the first place by treating leather furniture, shoes, or bags with a moisturizing leather cream.
Leave leather cream on overnight for a super-deep treatment.
Repair deep cracks or distressed spots with a fluid serum that can seep into nooks and crannies in the leather's surface.
Give shoes and bags a quick shine –– and restore softness –– with a shoe tonic.
Let the leather air-dry, then buff with a soft cotton cloth to remove any excess product and leave leather with a shiny finish.
Shop the Christophe Pourny Shoe Care Kit, $55, American Made Marketplace