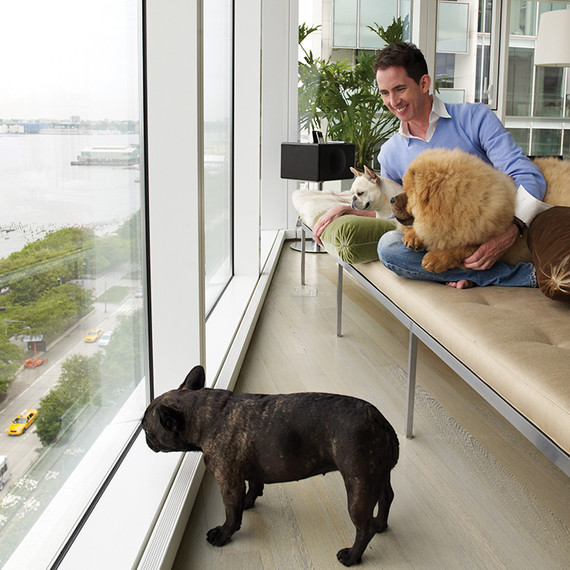 Come spring, I'm obsessed with cleaning -- I want to do it and do it well. Sparkling windows and mirrors are at the top of my list, and I'm always looking for ways to get the job done better and faster.
There's a lot of noise out there about technique, and it can be hard to get a clear answer on even the most basic questions. Well, I've done the legwork, so do yourself a favor and forget what you've heard. Time to start taking your window-washing tips from -- if I may be so bold -- the experts.
Don't wash windows in the sun, or you'll get streaks. True. Direct sunlight -- or wind, for that matter -- will dry your windows too quickly, leaving unsightly streaks behind. To avoid a cloudy residue, save this chore for a cloudy day.
For the best wash, pony up for the fancy sprays. False (and how!). I use a 1:1 mix of vinegar and water. It does the job beautifully, and the smell fades within hours. (Vinegar's a real household workhorse -- see more genius uses for it here.) If you're interested in a commercial product, the staff at Martha's summer home swears by Sprayway Glass Cleaner, available at The Home Depot.
Always be sure to use paper towels/cloth/newspaper. True, true, and true -- that is to say, it really doesn't matter. Martha and I differ on this one -- she's a paper-towel gal, and I use T-shirts -- but we can both agree that the technique is more important than the tools.
Let the sun shine in, and share your best window-washing tips in the comments!